Wow, I'm a few weeks late. Sorry…been busy working on a Custom Ghosts Dog Video for a client, and forgot to post this. In June I mentioned my Partnership with Morris Costumes on a "All in one Box" economy video Projector Kit, that from my own test, RIVALS any of the cheap USB projectors out there in terms of both Brightness and Resolution. It's a 1500 lumen LED projector, and many out there are 200 lumens… The former ULTRAPROJECTOR was 900 lumens, which I know was popular when made.
Well the stock is in, it's being sold retail for between $150.00 to $230.00 it's available at Any Reseller of Morris Costumes, such as Haunted Props.com and FrightProps, Halloween Express and many home-based haunt stores. I sell it as well on
www.virtualfxvideo.com
and there are many others, who trust the WELL established Morris Brand, which this actually is. The demo for this is in JUNE on this section of the haunt forum.
A Special Deal I am giving a Free Deal anyone who sees this on the forum can get. If you buy a projector, as a special thank you from JON, I'll send you a free batch of my "experimental" FX files. I make FX monthly, year around. So there' some new ghosts, Xfiles Aliens, More Advanced Skeleton Scenes, etc. Photos below show the files, but NOTE one thing: Remove What looks like Indiana Jones out of the cemetery and "picture" a Skeleton instead. I could not find the still. So these EACH are one FX taken from an upcoming FX bundle, to be released later. They will be part of a larger download product too, but are YOURS to receive free, if you are a purchaser of a projector. NOTE: according to my preview of this post, I can only put in one photo. So if they don't show up, I will gladly email you images or you can try going to the url [
http://s1111.photobucket.com/user/jo...ON4.jpeg.html]
and maybe photo bucket lets you scroll someone else's images. It would be the scary ones together. JON
You would need to contact me with proof of purchase of the projector, at
jon.hyers@comcast.net
and I'll send you the files to play around with.
[IMG][IMG][IMG]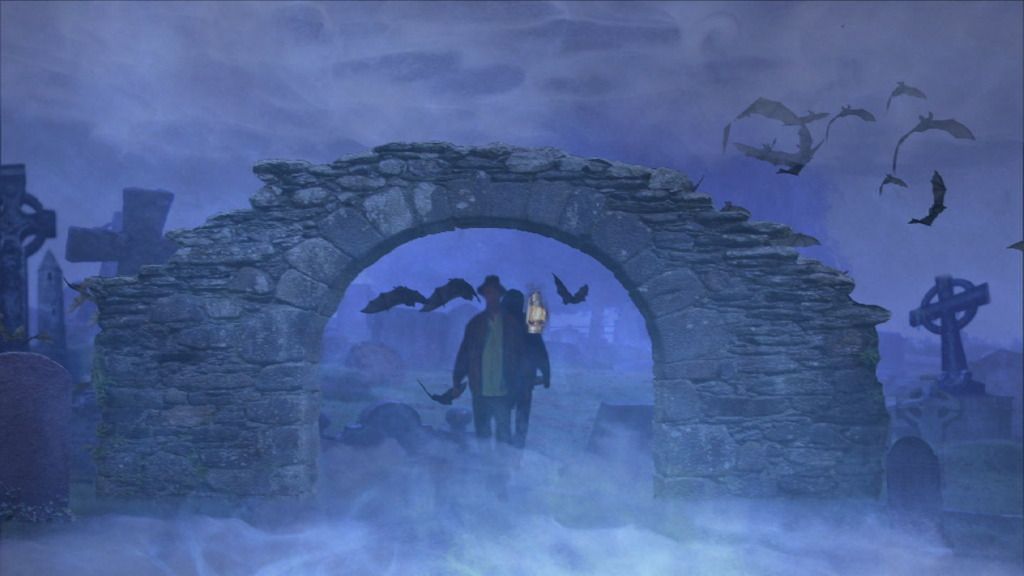 [/IMG][/IMG][/IMG]