Discussion Starter
·
#1
·
Hi gang, I have started to create my zombie escape with a shiatsu massager. The problem I am running into is that my "body" is way too heavy. The massager locks up after a few minutes of running. Once I put the mask on and shirt, it wont run at all. My question is, "what do you use to make the body"?
Here is the base and massager:
Here is the PVC Pipe (which I know is way too heavy):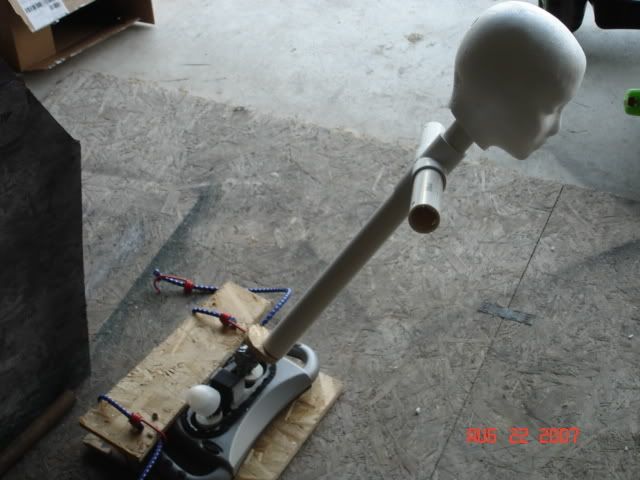 I used a wooden "disc" to keep the pole from sliding too far down and locking it up.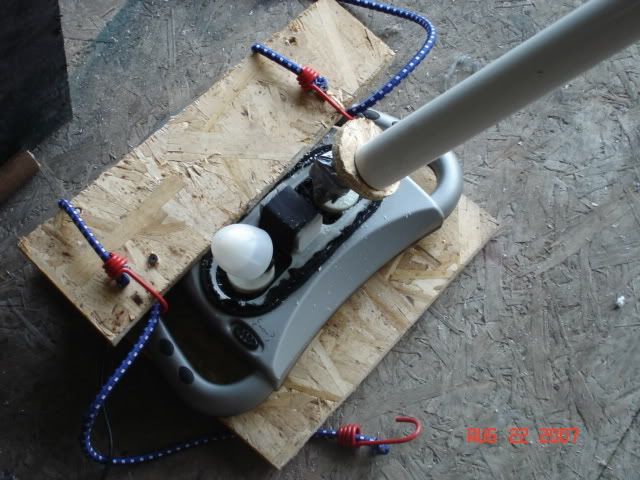 Here is the body again with shoulders The bungies attach to the shoulders to keep it from spinning wildly.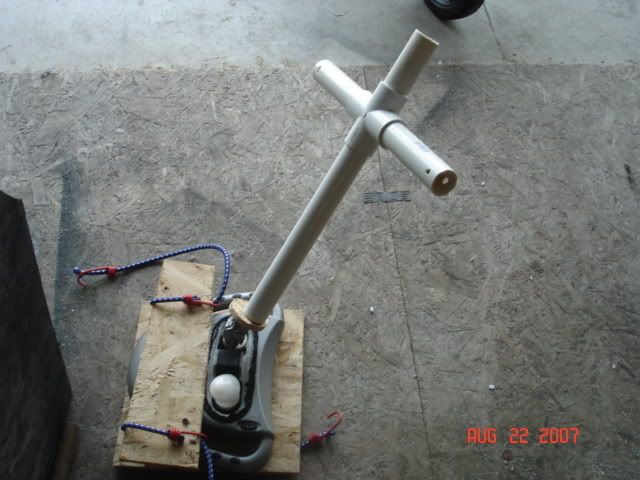 What do I need to do to make this lighter and work properly. I have read ALL of the posts from here and halloweenforum but there are no true descriptions of the body itself. Can anyone help me with this?