Discussion Starter
·
#1
·
I have a lot of fence to build this year. I got tired of measuring. So I made one section as assurately and square as I could. Then I made a jig around it.
The following sections were made in about 5 minutes each instead of the 1/2 hour that it was taking to make them indivually. The good part is that I'm not going to waste the plywood or dissamble the jig. It'll become one of my swinging panels along my driveway. I'll just drape some camo-netting over it and use it again next year as my haunt begins to invade my back yard and I need a LOT more fence.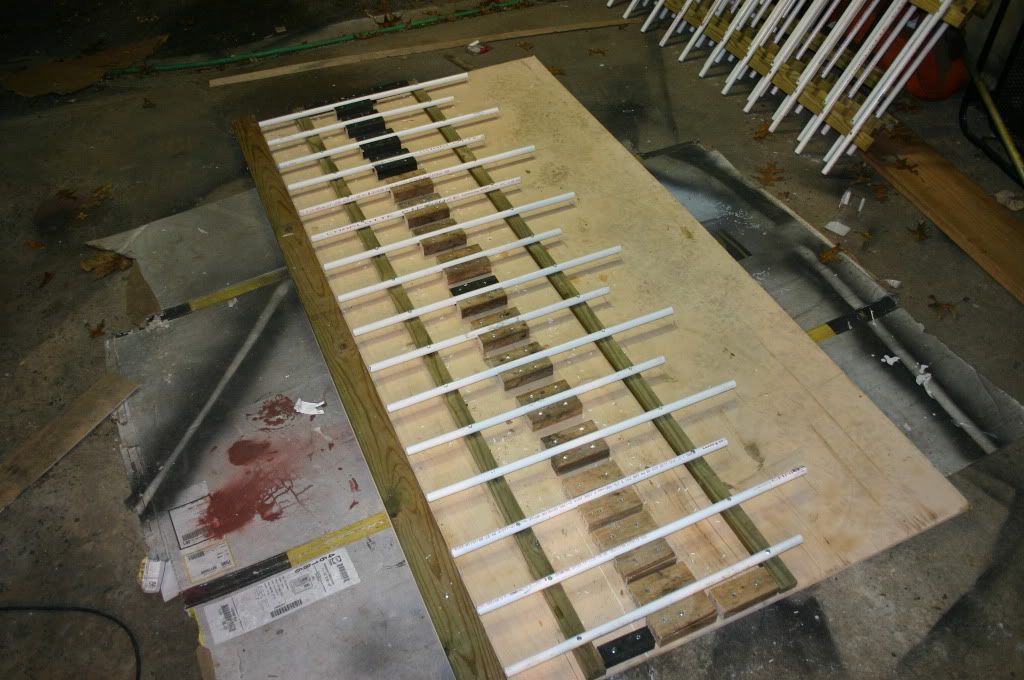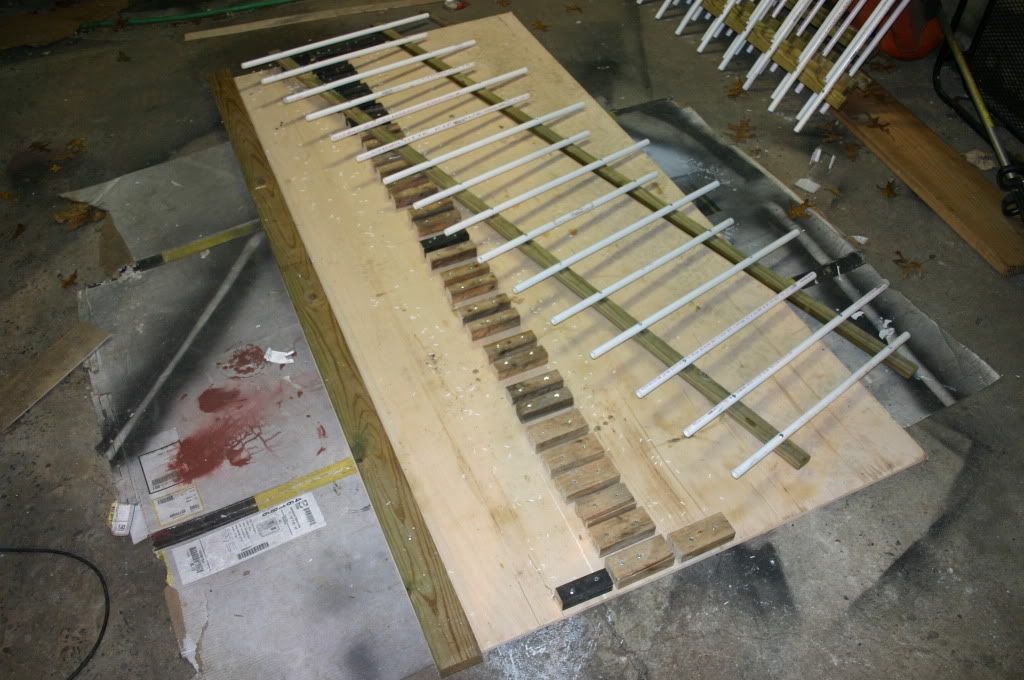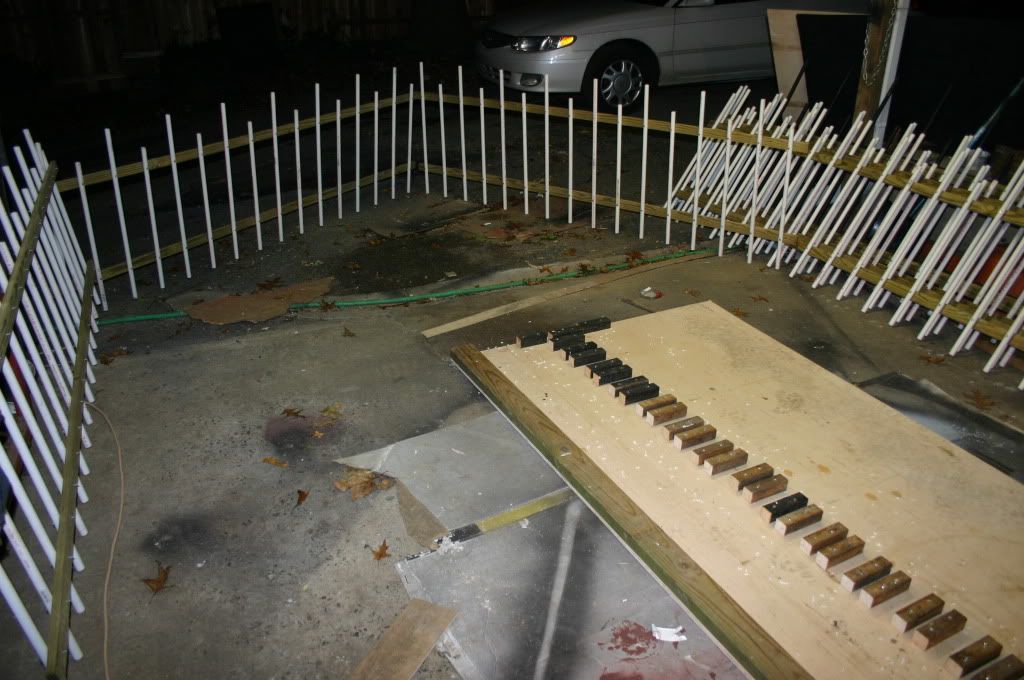 I don't have pictures, but to cut the pipe as fast and accurately as possible I bought strapped bundles of 10 pieces (10' lenghts). Left them wrapped and evened out one end of pipes as square as I could using a board. I had to remove some packing tape with those stupid UPC symbols on them to free up the pipes to even the ends out. I wrapped some painters tape around a few sections to further stabilize the bundle. Then cut them to length in units of 10 using my Power Mitre saw. FAST!!
I made 6 sections last night in under an hour. It is taking longer to paint them than it is to build them now.