Discussion Starter
·
#1
·
Hi folks,
I'm posting this on behalf of my wife, Diana.
I showed her the faux rock thread created by Ghostess not long ago, which can be viewed at the link below for those that missed it. We both thought it was a great idea, so she tried creating one and had excellent results following the build instructions Ghostess provided.
http://www.hauntforum.com/showthread.php?t=6379
The photos below show the finished rock. The base color is flat black with primer gray highlights. I personally would have gone with a chocolate brown as the base color, but it was her project and she seemed to favor flat black. It's amazing how strong this faux rock is, and actually feels more like a fiberglass rock than something made of paper. Diana will be making at least 3 more over the coming weeks to add to our haunt. They'll be used to cover the light fixtures for our lightning effects this year.
Thanks again Ghostess for sharing your wonderful idea with the forum, and we hope you all like the photos.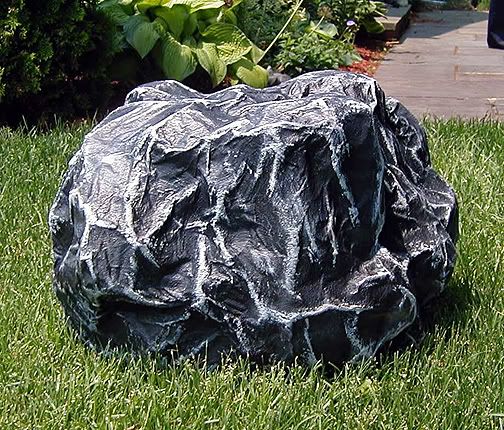 Front view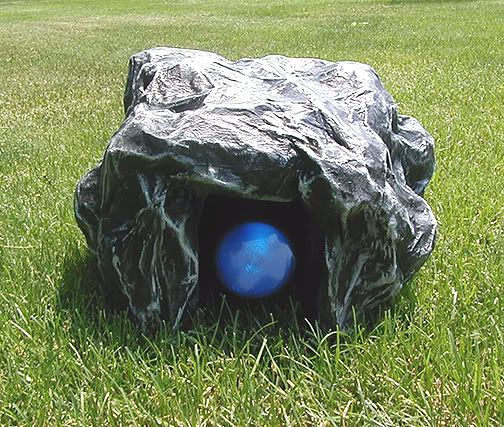 Rear View for 100 watt spot light