Discussion Starter
·
#1
·
"Pushin' up Daisy"
I had a little flash of inspiration while sitting at my desk the other day. I was looking at this little pen turned "flower" in a tiny pot that my daughter made me for Mother's Day and decided I'd make a pretty flower for my monster mud project. Daisies are my favorite flower, and they are used quite frequently as the subject of what happens when one dies, ie pushing up daisies. So the idea was planted, and this is what grew from that tiny seed of inspiration. Everyone, meet "Daisy":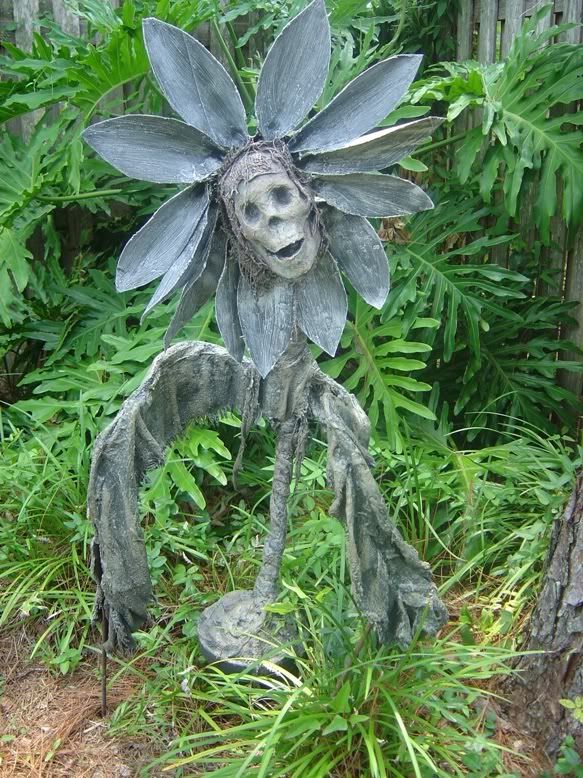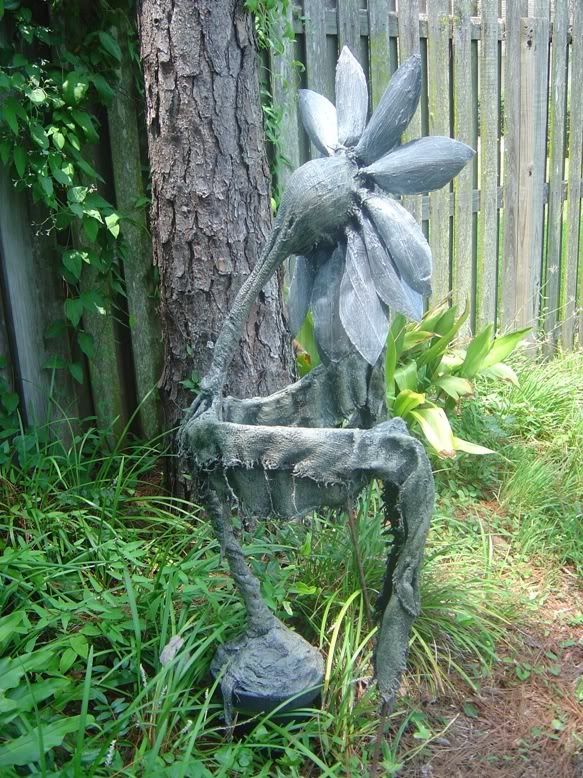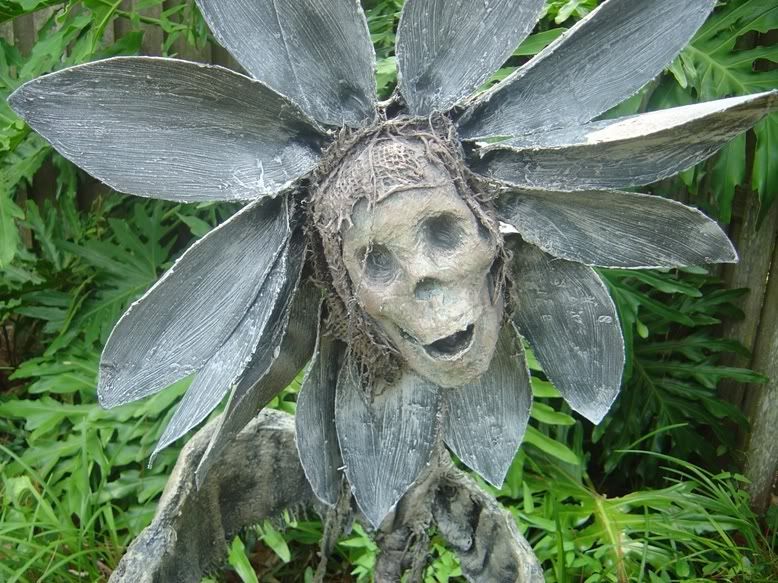 And my little ghoul, Emily who so kindly held the tape measure.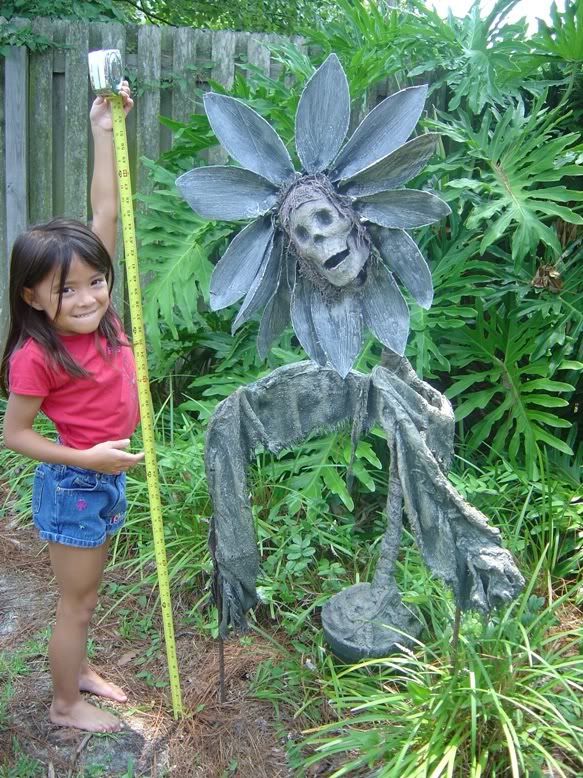 Daisy is 4 feet 4 inches tall.
Parts & costs list:
Paper Mache skull :
tin foil - .15
paper towels - .25
8 pages of phone book - free
Elmer's Glue - .50
duct tape - .10
terra cotta planter - free given to me from neighbor
pieces of cinderblock - free given from neighbor
5 feet 1/2" PVC - .75
1/3 can Great Stuff - 2.00
1 oz Gorilla Glue - 1.63
cardboard from empty 24 packs of Coke - free taken from recycle bin
6 feet of 14 gauge wire - .96
8 feet 9 gauge fence tension wire - 1.36
2 yards burlap - 3.24
1 quart Oops black paint - 1.00
1 oz Oops green paint - .15
1 tbsp Oops brown paint - .05
1 tsp oops yellow paint - .05
1 oz Oops light grey paint .15
2 two foot sections rebar - 1.20
Total cost- 13.54
The how-to can be seen here:
http://www.howloweenqueen.com/daisy.htm