I've not been around these haunts in a while... hahaha, funny pun.
Anyhoo! I've just been super busy, but it's been a good busy with paying gigs and in the acting/modeling world, it's sort of feast or famine.
I'd just thought I'd share one of my costumes I created last year, hasn't gotten nearly enough use. I've not decided if I'll work this into my home display, but I think it will be costume to wear to this huge shindig we have in town.
I made the costume from head to toe, wig included...... lots of time and patience and bad horror movies.
Costume was aged and coloured with use of an airbrush.
The Ghostly Baroness: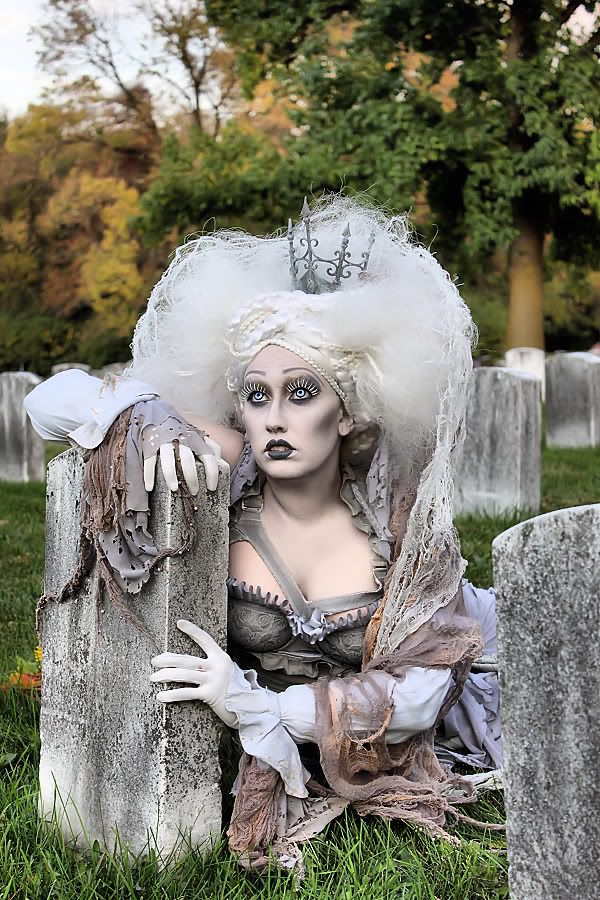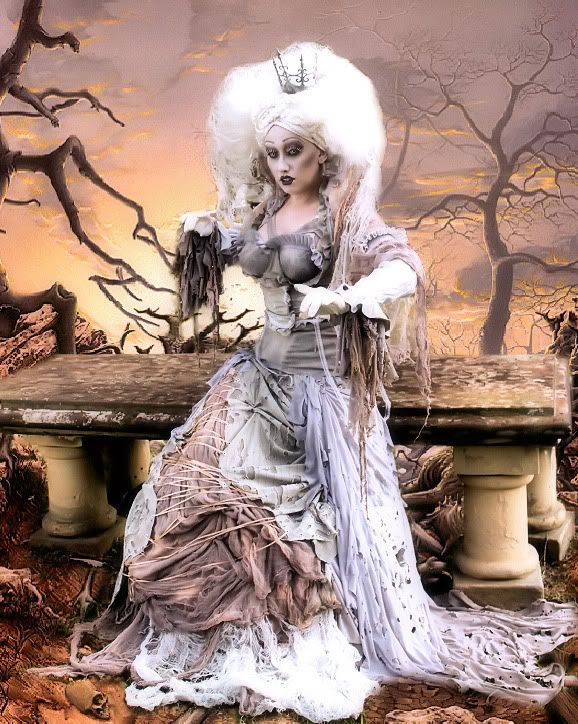 The New American Gothic posing with my best friend, Manzin: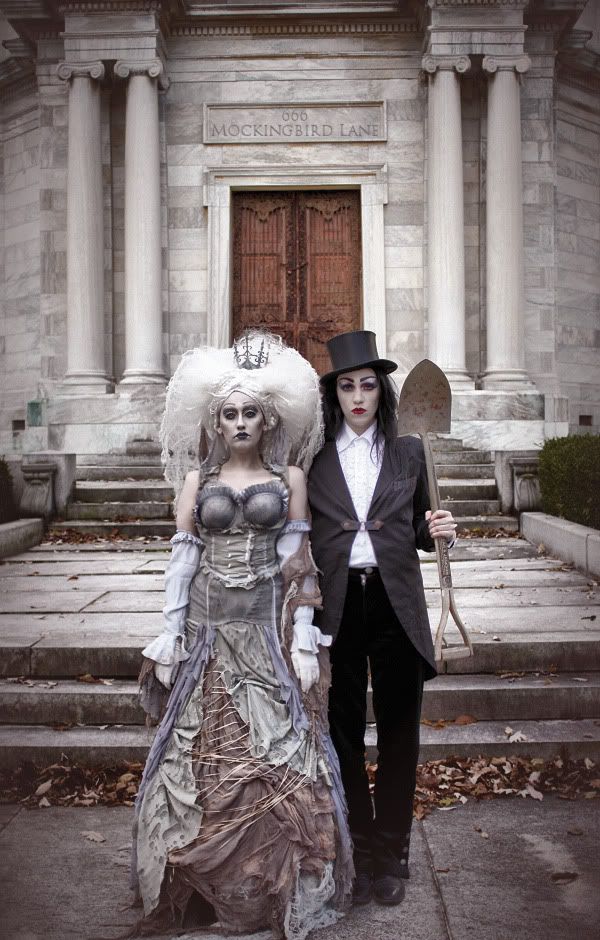 I just wanted to share, any questions and I'm more than happy to answer! I hope it provides either inspiration or amusement!