Discussion Starter
·
#1
·
Here is my 2013 Mad Scientist Fair entry. I asked my lab assistant for ideas and he thought it would be neat if we could remove someone's brain but keep it alive. I thought that was a great idea so, everyone, please meet my assistant.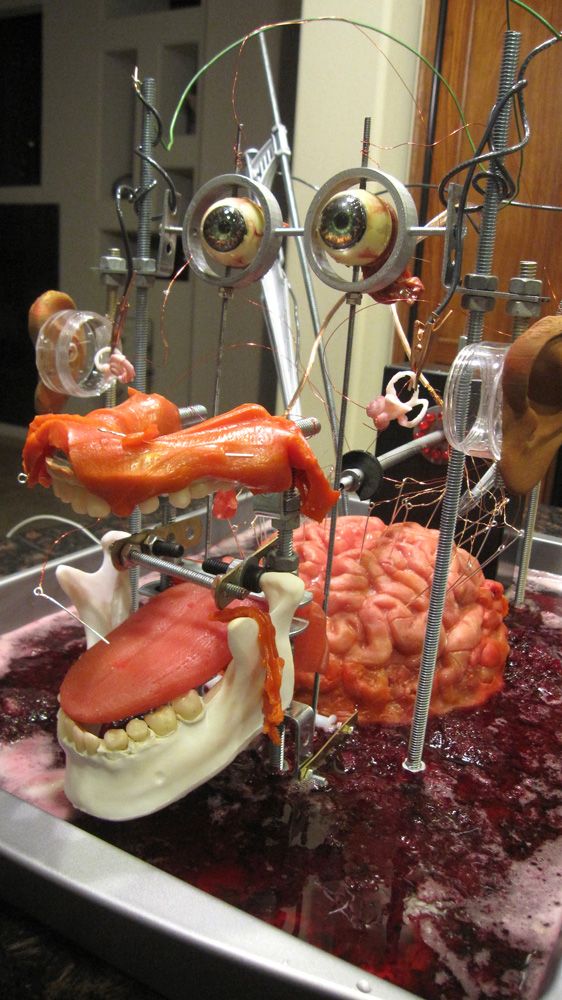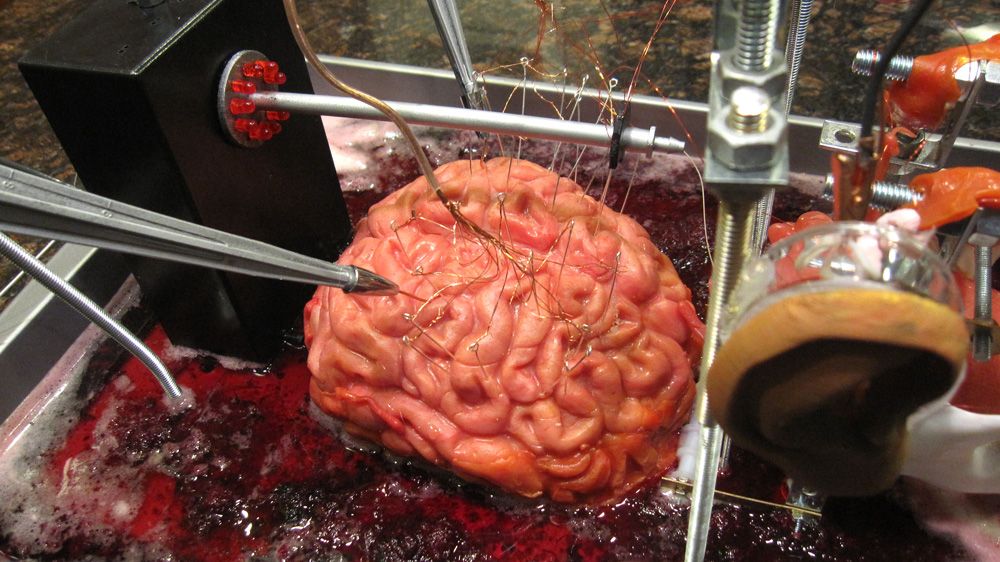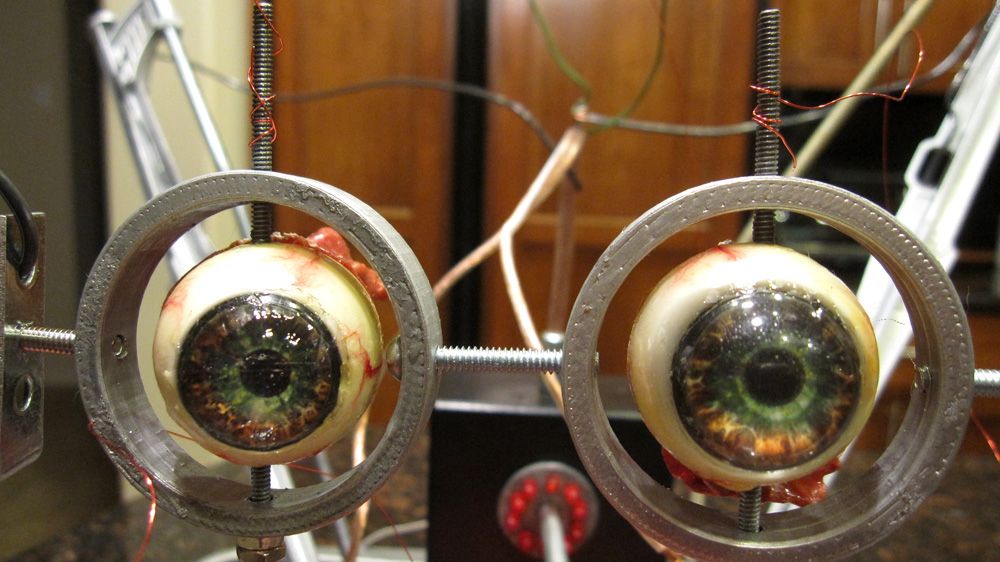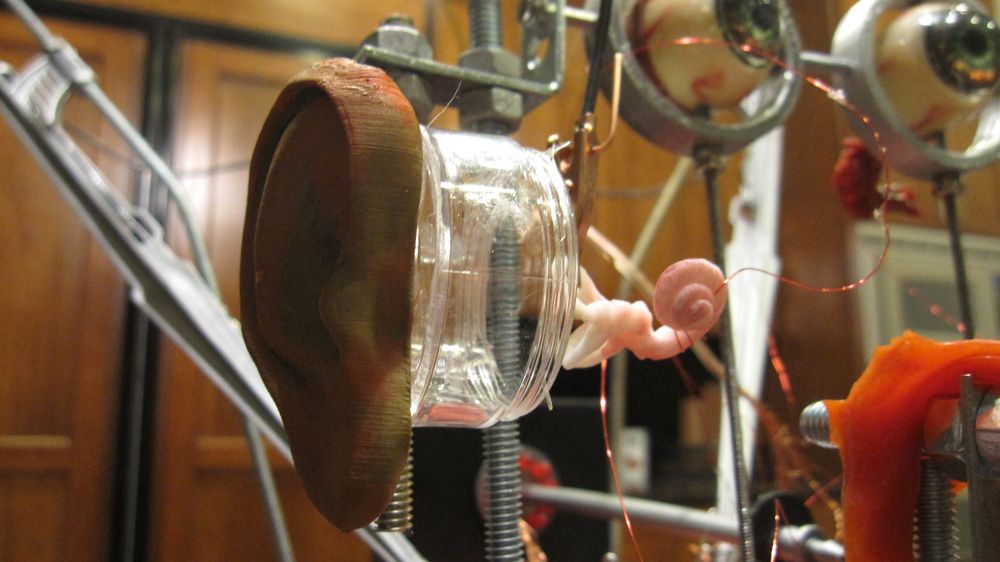 I used a Jell-O mold and rubber compound to make the brain. The tongue (which moves and curls) I made from sculpey, then made a Dragonskin mold of the model. I cut some plastic ribs from a 1/8" plexiglass sheet, ran some bead-stringing wire through the ribs (anchored to the last rib), spaced them in the Dragonskin mold and poured in the rubber compound. This is the same approach as making moving tentacles. Anyway, the eyes are hand-made from acrylic using Dragonskin molds and photoshop irises. The ears and cochlea are sculpy and wire. Then there are a bunch of wires and push rods. I turned the sheet cake pan upside down and used it as a base for my rods and stuff. This pan fit inside the larger roast pan and was covered by the bloody red beat juice.
Here is a video:
sheet cake pan 3.97
large roast pan 4.99
plastic enclosure box 4.65
Lindburg skull jaw 6
2 sprinkler spikes 2.68
2 x 3' 1/4" threaded rod 3.94
20 1/4 hex nuts 2.8
0.8 lbs rubber compound 7.99
10 red LED 0.8
2 oz clear cast acrylic 0.39
2 x 4/40 push rods 0.89
4 x 4/40 threaded rods 4.32
large servo x-horn 0.99
16 x 4/40 hex nuts 1.22
3 x clevis 2.12
6 x 4/40 ball link 6.22
1 oz skulpey 0.31
1 oz dragon skin 0.47
2 x circular bead holders 0.32
U bolt 1.32
26 x eye pins 0.54
1 foot speaker wire 0.2
hex spacer 0.24
acrylic teelth 4
2 x aligator clips 0.54
assorted wire 0.5
1/8' thick plexiglass pieces 0.21
bead stringing wire 0.07
one red beat 1.06
4 x L brakets 1.04
brass metal sheet (~6 ") 0.56
red, white and blue pigments 0.01
acrylic paint 0.01
silver spray paint 0.1
1 square inch of photo printer paper 0.03
A tiny amount of Triple Thick gloss 0.01
1 inch red thread 0.01
2 x old ballpoint pen caps free
total $65.52
For Halloween, I want to sit behind this guy with a shadow box over my head and a two-way mirror. My head will look like a blood stump with more wires while I talk to the kids through a microphone and speakers.