Discussion Starter
·
#1
·
so, as I mentioned I've been stripping pallets at work, and I recently found a cool desk at the dump... however, while at work today during a test drive I happened to see the guys from the office furniture sales/rental warehouse throwing out a whole pallet full of boards. I quickly pulled over and sayd "hey, can I have that?" and they said "uh, sure" so I went and got my car and filled the trunk and the back seat. He said it was about 3 months worth of stuff... it comes with the furniture for shipping it. I think I'm going back tomarrow to get the remainder of what I didn't dare carry and what I might have missed.
I"m not sure why, but I really dig stuff from certain doom only to become reborn as Halloween mayhem
so, what cool freebies have you found lately?
Any ideas for other free materials resources?
I've tried craigslist free adds but I have yet to get a reply out of the 8 messages I've sent.
pallets and desk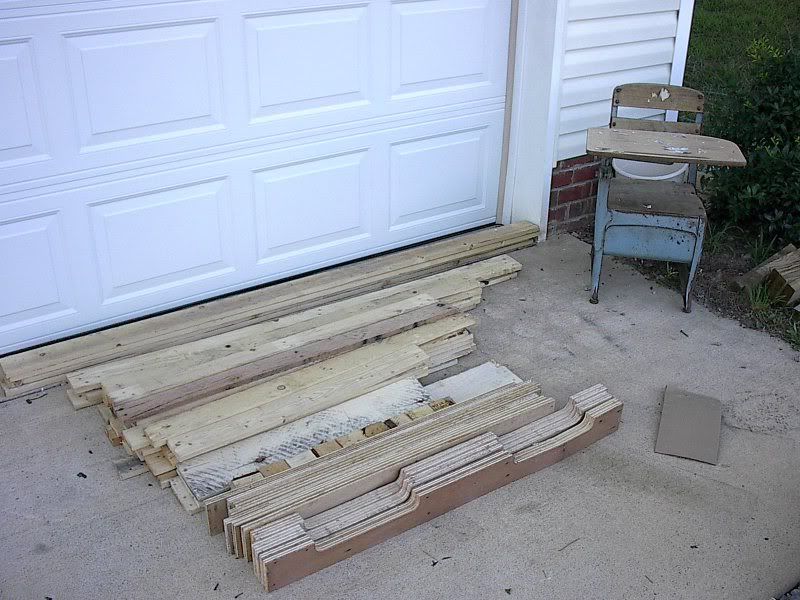 furniture warehouse reaping