·
Witch-Finder of Lilburn
Thing 1 came home from our very progressive 1st grade asking me about Hanukkah and Kwanzaa, about which I knew very little. He was intrigued but confused so we researched them online and the boy was
nuts
to make a dreidel, so we did. He and Thing 2 cleaned me out the next night...I may have been hustled.
And although mashup concepts sort of leave me cold, I couldn't shake the notion of a Halloween dreidel. I searched the internet but couldn't find evidence that this had been done before, so naturally I had to make a prototype! So may I present the (probably) first of its kind, the Halloween Dreidel. The first of many millions I am sure. :rolleyekin: I sincerely hope this isn't offensive or sacrilege or something.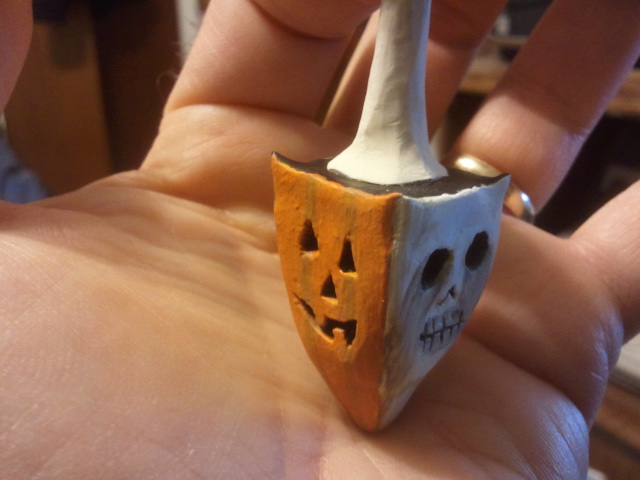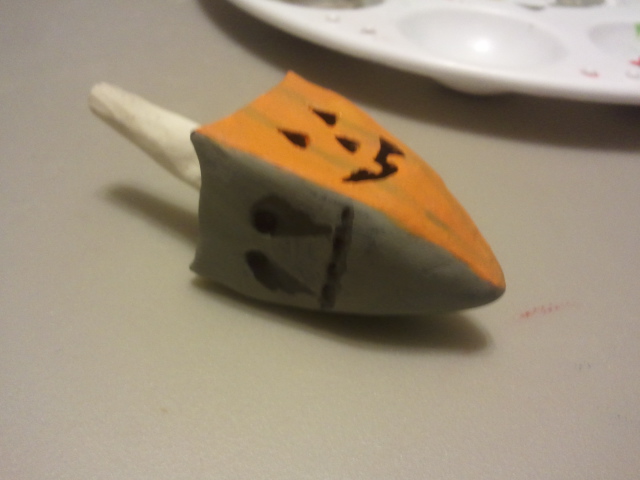 The faces are a skull, a JOL, a witch, and a ghost-y scarecrow face thing.
In case you wonder, it is polymer clay and paint. Sandpaper and an exacto were sufficient tools. It spins - rather fast and well, I think. I can think of sooo many other ways to do this already, and surely some of you can also. Had I been using my noggin, it'd have a witch's hat.