Discussion Starter
·
#1
·
Going to do something a little different here boys and girls! Halloween draws ever nigh and soon you will be picking up costumes, buying DVD's or making props based on Horror Movies. Here at HMDM, we are going to help you get even more in the mood with some real bouts. No, not musicians or movies themselves on this go around, but Horror Icons slugging it out like in MTV's Celebrity Death Match or the old Godzilla meets the Glad Bag Monster, or something like that.
Here we begin with two Other World Life Forms who butted heads a little while back in an ok movie that could have been much, much better. I am talking of course of
Aliens vs. Predator.
Perhaps in most recent history, no other movie monsters deserved a "versus" movie like these two. The Aliens are deadly with their natural built in weapons system not the least of which is acid for blood and an overdose of hostility to boot. The Predators are all about the hunt. These intergalactic party dudes on safari have many weapons at their disposal and are more than a match for their opponents. They have light bending capabilities and weapons that would have settled that Al-Qaida mess in record time. So my friends, get to voting on who you think would clean house in this the first match of about 16.
Aliens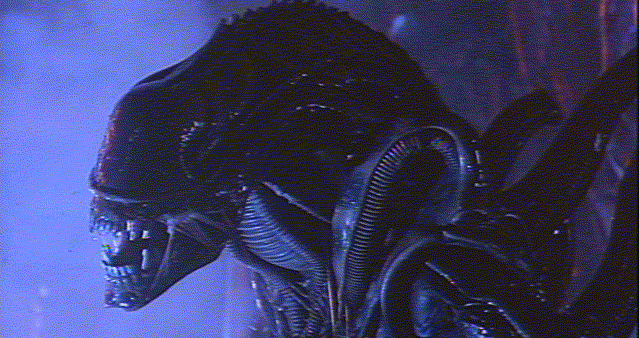 vs.
Predators