Discussion Starter
·
#1
·
I am working on a stirring witch this year, and wanted to improve the look of a plastic cauldron. There really isn't anything wrong with the shape of the typical plastic halloween cauldron, but the overall look is, well, plastic-y. I have set out to re-work one, and thought I'd share some progress pix and methods.
Texture:
I have added alot of texture to the plastic surface by mixing oatmeal and sand into a water and glue mixture. I randomly applied it all over the cauldron.
Mmmmmm...Oatmeal.
Once that dried to a very, very hard surface....(I mean really, have you ever tried to get oatmeal off a bowl after it dries????Impossible!) ...I primed the cauldron with flat black.
<<<note on paint...I have been using Rustoleum flat black primer/sealer rather than the cheap 96cent walmart paint...it has alot more pigment and therefore covers much better...this also means you use alot less of it>>>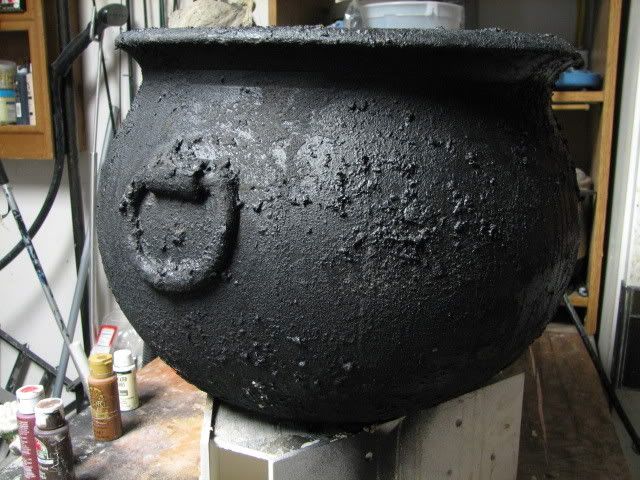 I have started with a rusty paintjob here using acrylics. At this point I am not 100% happy with the look, but need to progress a little farther on the cauldron stand before I go any farther with it.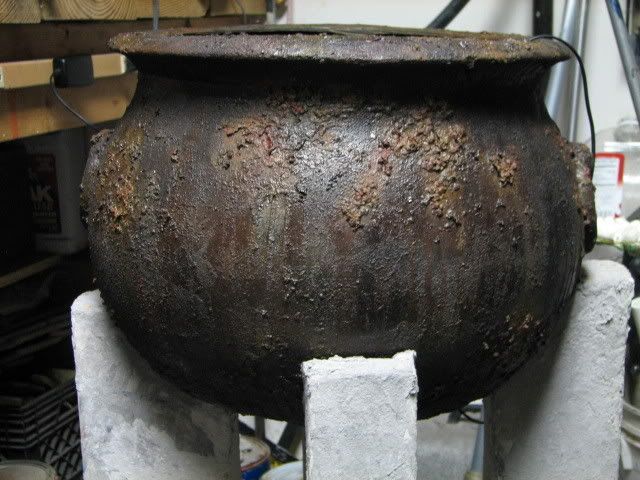 More to come....