Discussion Starter
·
#1
·
I have been busy working on the inside of the house. The inside decor started as a way to keep me from wanting to put stuff outside too early, now it has turned into a thing of it's own.
Front Room
Dinning Room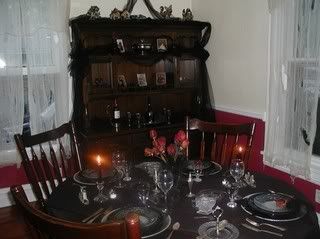 I still have the kitchen and the downstairs bathroom to finish, and outside props! The temp has droped 15 degrees in the last hour, it is gloomy, cool with thunder in the distance. It is getting close guys!:jol:
Here is a link to more pics of the inside of the house and the FM tunecast for the haunt.
http://www.widowsbluff.net/2007.html