·
Witch-Finder of Lilburn
Discussion Starter
·
#1
·
Fans of Conan the Barbarian will recognize this.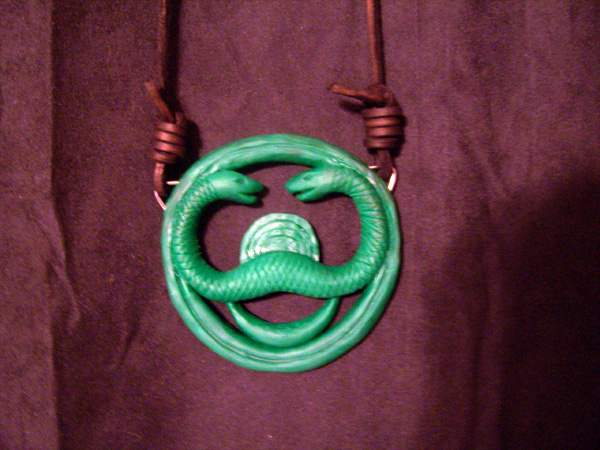 I always wanted one, and didn't think of making one until recently. Then while searching for a good reference, I discovered that there are folks out there who make for-real replicas...I mean insanely detailed, screen-accurate movie replicas. Genuine pros, devoted to detail.
Look at this guy's replica
, it makes my little toy look sick. It's even semi-transparent, as jade would be. Don't know anything about his materials or method. I think he might sell them, but I just had to do this myself.
I used half transparent Sculpey 3 and half green Sculpey 3, but mine is not the least bit transparent! And I mean to tell you that stuff is hard to work with! Or I think so. Anyway I don't know why but boy am I glad to have this, LOL!!
I hope this isn't inappropriate -- I'm using General Discussion instead of Showroom, as this is only kindof haunt-related. I think the Witchfinder can find room for it on the wall somewhere...