I made this big bat from the hot glue.
front view
,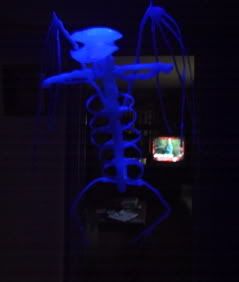 side view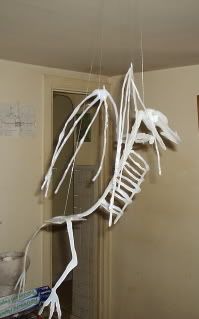 ,
here is one compared to my small ones I made
large Bat
18 inches long
head is 4 1/2 inches long
neck to pelvis 12 inches
rib area 4 1/2 inches
Small bat
6 inches long
head is 3 1/4 inches
ribs 2 inches
head to pelvis 4 inches
For Large Bat: about 12 sticks medium 4inch all purpose glue sticks approx $2.00
I will be changing how the ribs are on my next one, don't like these much on this big one.
Want to make a few and hang over my graveyard this yr.
see prop how to also