Here is my version of home-made LED lighting. These are pics of the unpainted final version. The entire unit will be painted flat black using cottenballs in the face to keep the paint off of the LED's. The LEDS were installed into 2-liter bottle caps, then soldered with the resister, and then slid into the thin-wall PVC pipe without glue so the can be adjusted (Focused) or serviced. Note that the same bottle caps are installed first and slid all the way inside the PVC to form a "bottom" and give the small self-tapping "Adjuster" screw a little more "Beef" to screw into. The "stems" are the hangers for hanging ceilings. They are fully adjustable without tools and relatively cheap to build. Many thanks to the NJ/PA group for their inspiration and a "Group LED buy" that made these rediculously cheap to build.
UPDATE: I started a Tutorial for these lights
HERE
. It includes several modifications and updates from the original design seen in this thread. As I improve the design and experiment with other LED's, I'll Update the Tutorial to include any favorable improvements.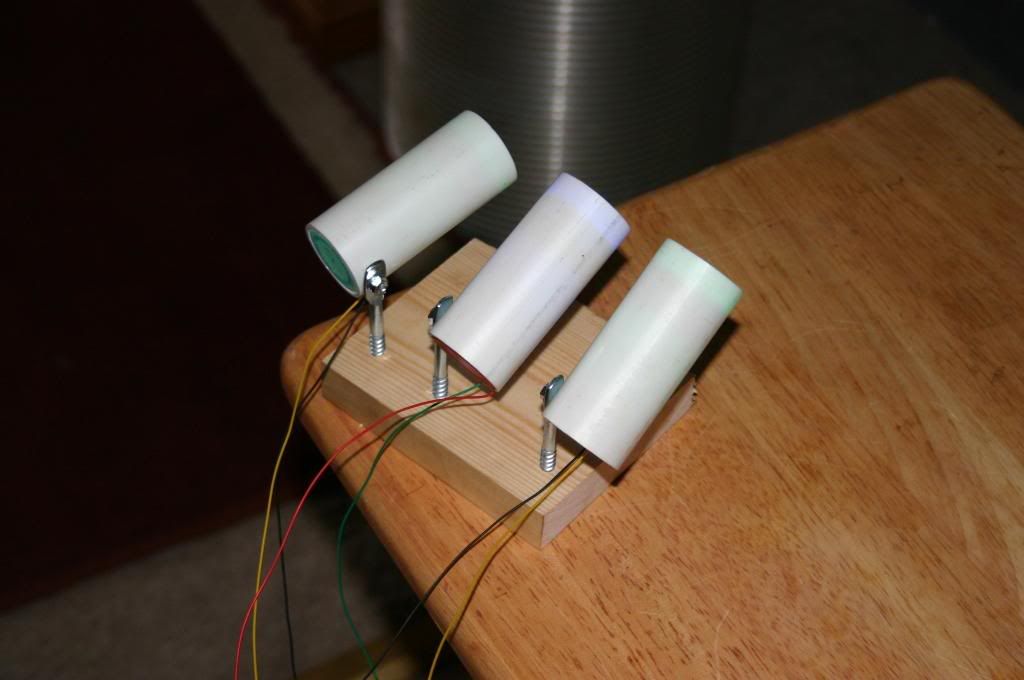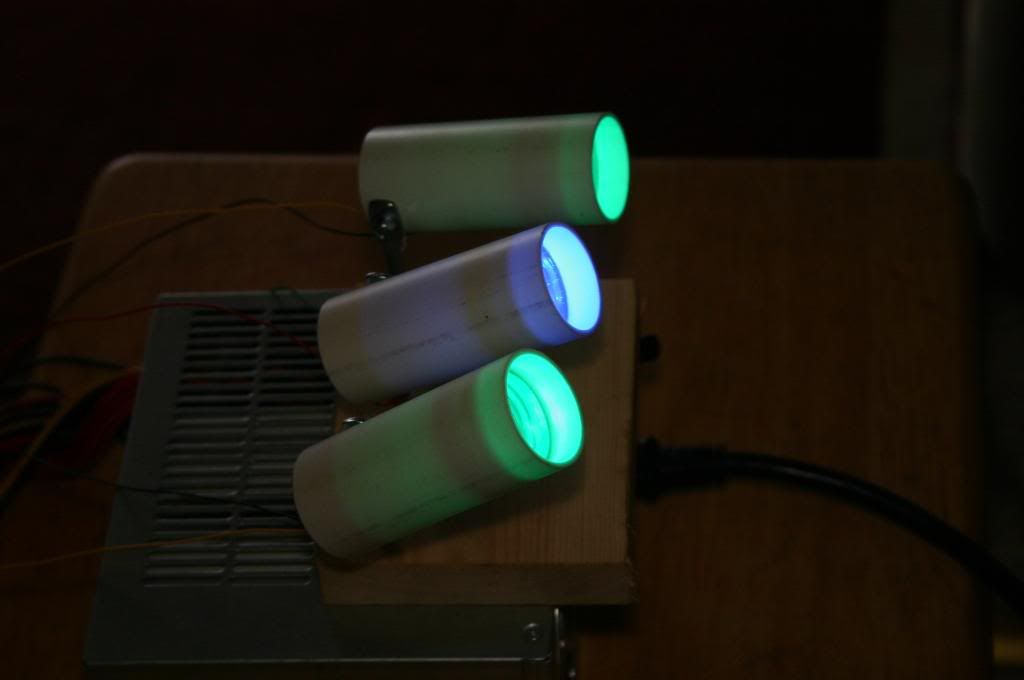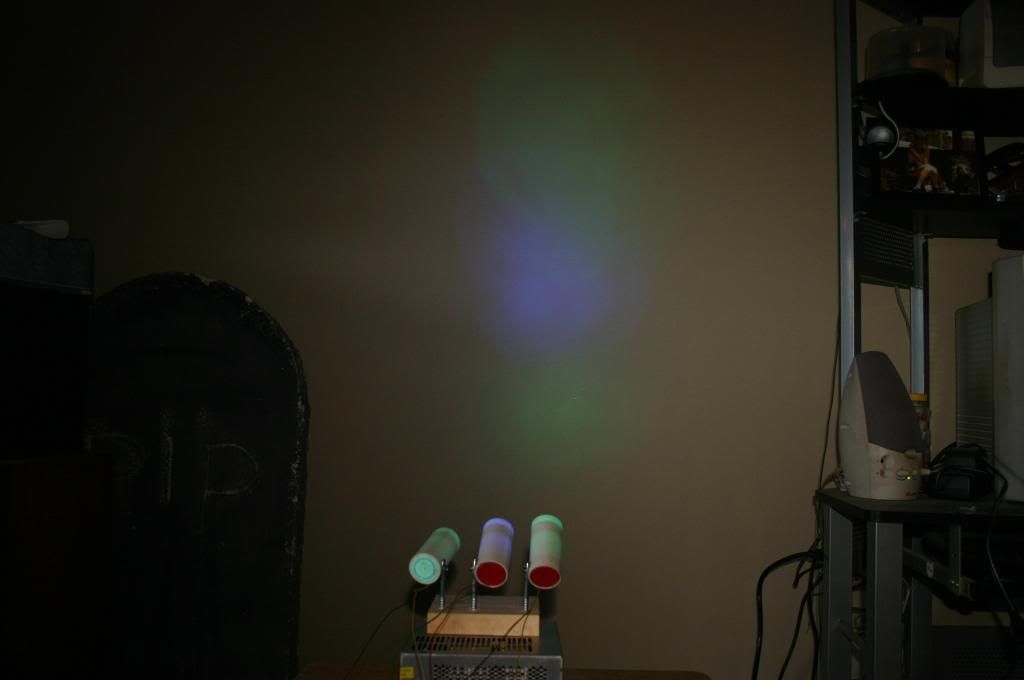 I took these pics during the daytime to show some details. Even during the day the LED's were strong enough to cast a nice pattern on the wall. I'm using a computer power supply (12V outputs) to run them all. I plan on having at least 20 of these made by Halloween as well as many overhead spots.