Hey all,
I took the opportunity this year to revamp my pillars with a new paint job and some added parts. We put them up in the 2nd week of September just to let the neighbors know what they are in for (also so the guys who mow the lawn can do their job without damaging any props).
I've posted pics of these before, but these are new for this year: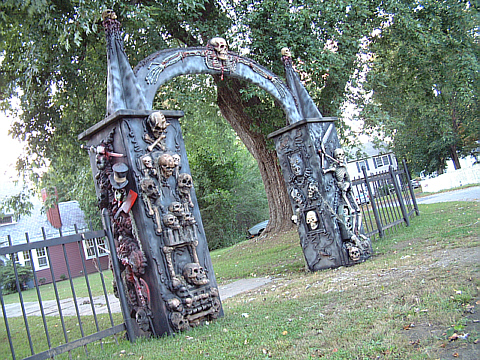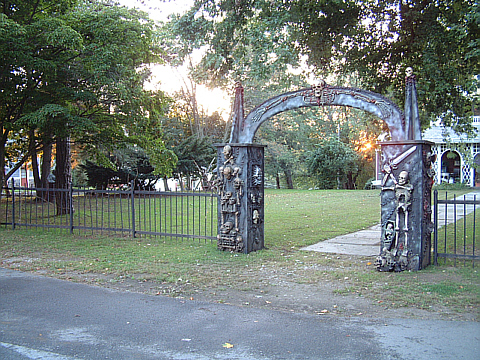 They are made from 2" foam and held together at the corners with 6" screws, see schematic: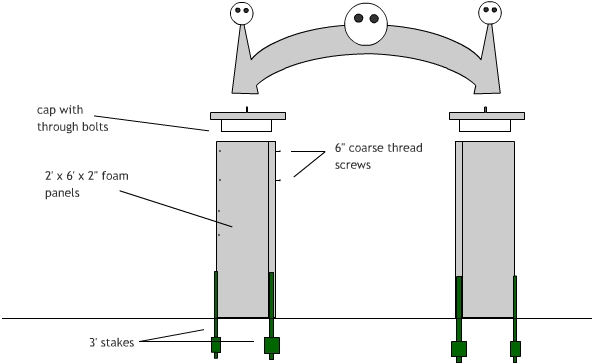 This is the third year I've used them and they are still going strong!