Discussion Starter
·
#1
·
My take on "Ruins" arm How to
Arm
cut arm and hand out of couch cushion foam
use coat hanger pieces to stick inside fingers so you can set them how you want
I also used a coat hanger wire thru wrist area to bend it
paint with with latex paint
let dry
do second coat with a slight skin tint
let dry
Vines
take long strands of twine about 10 to 15 equal lengths
tie one end together
make up a mixture of floor adhesive and stain (your choice of color)in a can
it will dry darker than it looks
I used oak
wear gloves!!!
dip twine strands in mixture
as you take it out of can pull off remaining mixture
when excess removed hold on to top of twine and twist and pull down
to keep shape you can tie a piece of string to end after twisting
hang to dry
Ok now your vines are dry and your arm is dry
now take vines and test them out on how you want to position them on your arm
If you want to make them look like they are growing into the arm cut a slit in arm
big enough to insert vine
when you have these done use elmers glue to hold them there
I also glued the underside of some of the vines then used something to hold them down while drying
do touch up paint at vine entrances
I was going to attach this to a log piece but it looked to tall for me.
Maybe I can cut one down, I will try with my next one.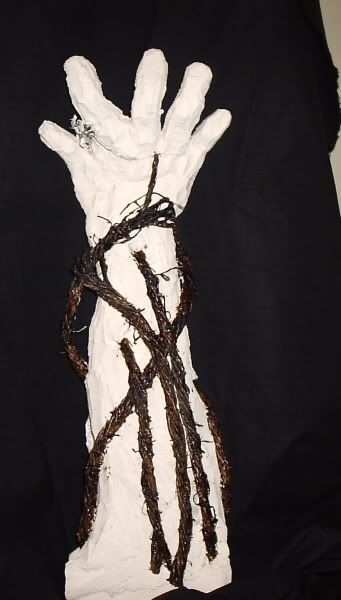 ,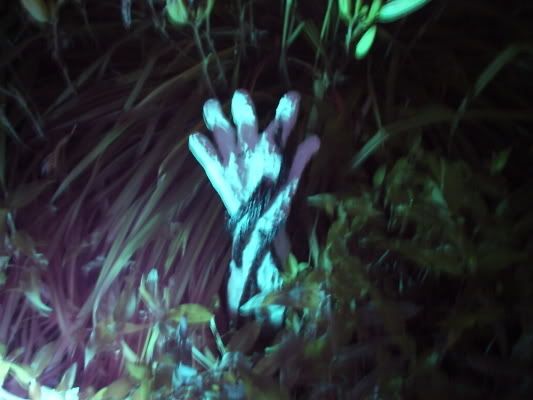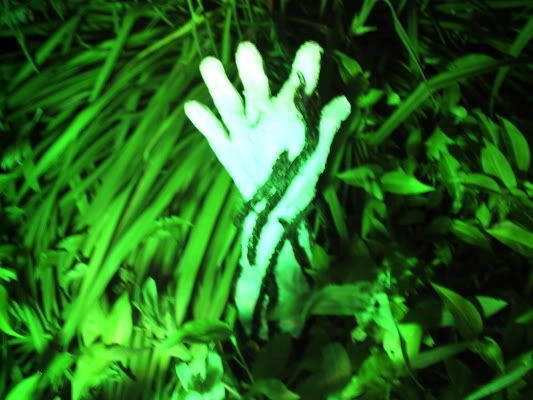 ,