Discussion Starter
·
#1
·
My wife is a very skilled artist, and we have been talking about her taking the plunge into tattooing. Well, last night she did her first actual tattoo on me. For you aspiring tattooists, she said that real skin feels nothing like the practice skin that they sell.
We started off with a small tat, so if it got messed up, we could cover it up later. We'll do a few more, then work on shading and coloring.
So, ladies and gentlemen, it is my honor to present the world premiere of my wife's very first tattoo: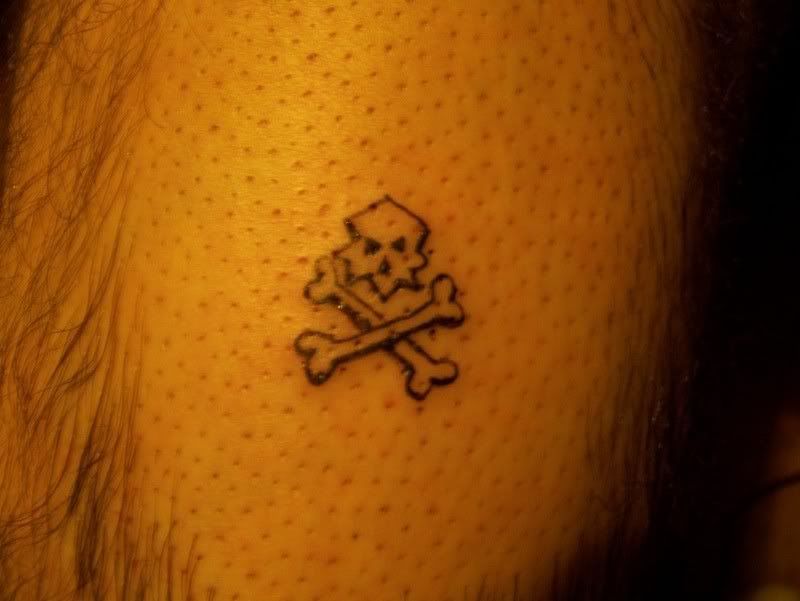 What do you think?