We had a 'accident' in storage this year, and we lost our shelving unit for our witch kitchen jars.
I made a couple shelves this weekend to replace them.
Took old rusty metal shelves.... and added cardboard..... and then black paper, and black paint over tape.... and then painted faux wood.... There are lites on each shelf and as most of the material was free, cost was about $8.00 each.
Super easy... and fast.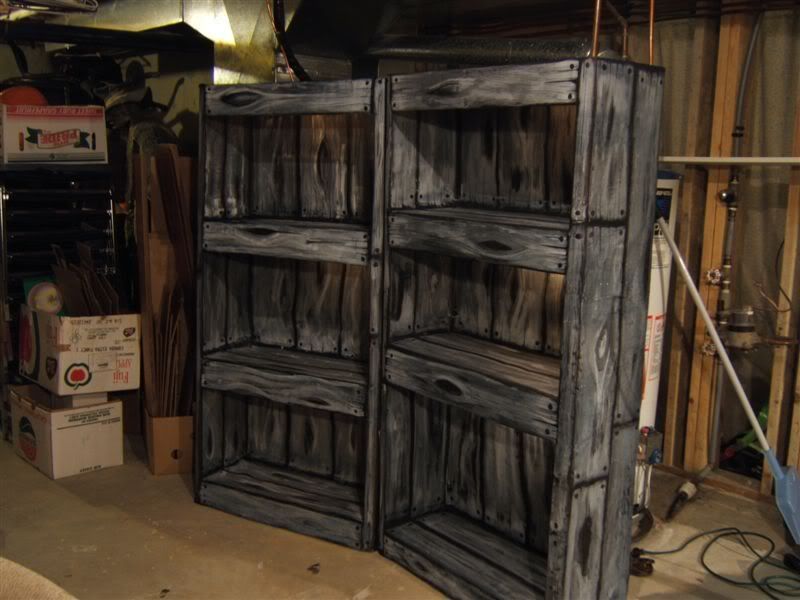 also have some how to type pics posted for the wood finish :
http://tinyurl.com/ykdbob