Discussion Starter
·
#1
·
I took some pictures this morning of my peekaboo mechanism. I built this at our Rocky Mountain mini-gathering. It is loosely based on the peekaboo skeletons that Wormy-T has at her yard haunt. Halloween Propmaster designed this PVC version. He spent a lot of time making mistakes so that we wouldn't have to.
This is a picture of the completed apparatus. It will probably be painted black and I will add some paper mache heads to the top.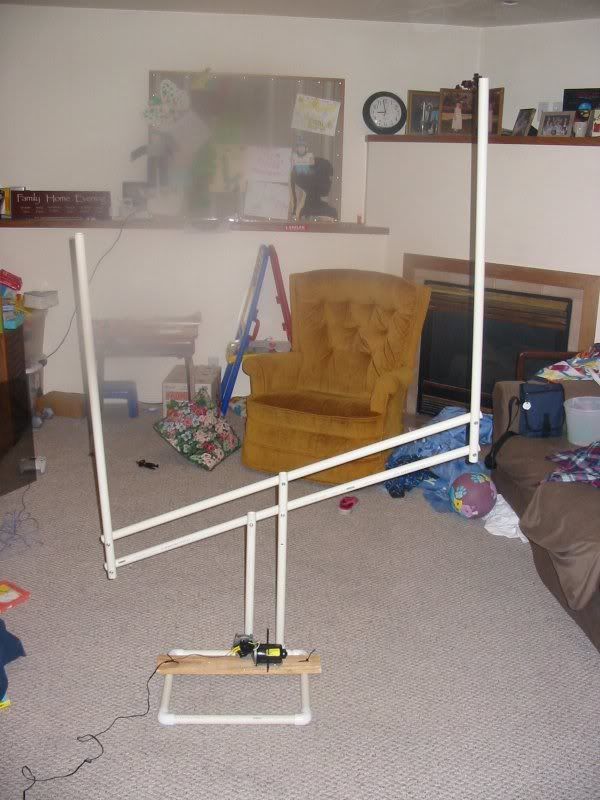 This is the base of the mechanism. It has one of the famous Saturn wiper motors which does the movement and it also provides weight to keep it all stable.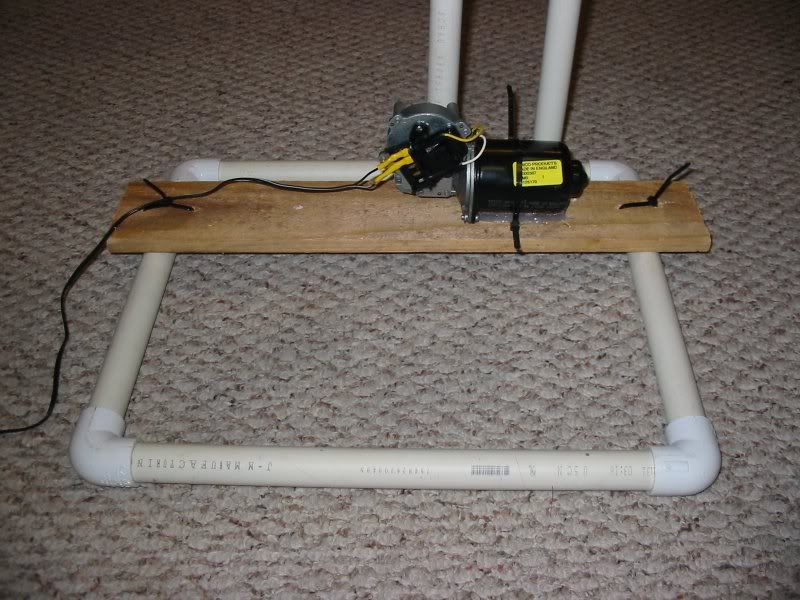 Closeup of the motor. I cut away the shield around the connector with a hacksaw and soldered spade connectors onto the power supply wires so that I could just slide them over the pins of the motor connector.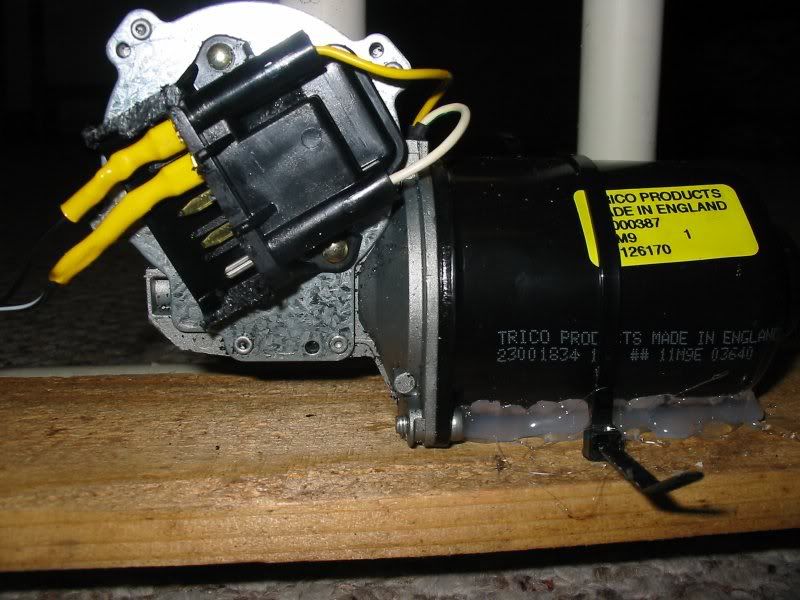 Closeup of the connection between the arm and the motor. The end of the motor arm has a kind of ball connector and we drilled holes in the PVC that were just barely smaller than the ball. I then used pliers to squeese the ball into the PVC hole until it popped in. Other people in our group knocked them together with a hammer.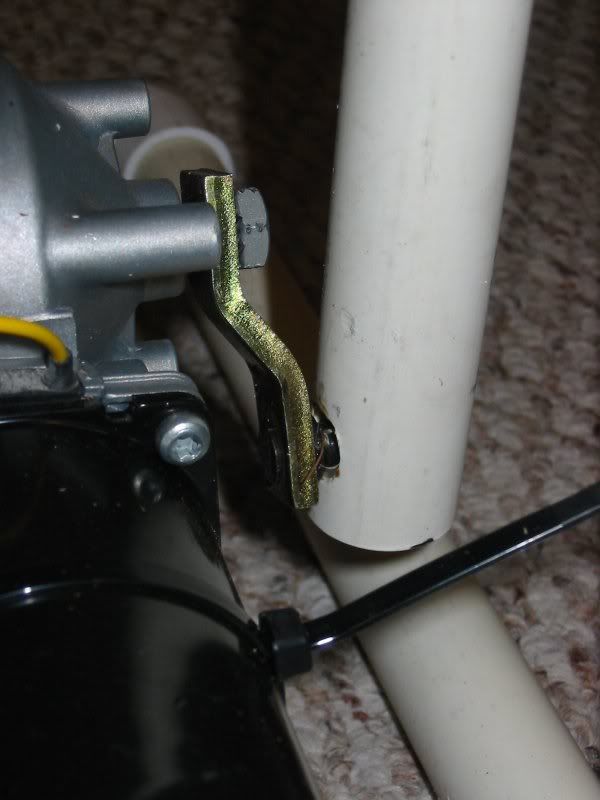 This picture shows how the two horizontal teeter totter arms connected to the stationary upright support piece and the upright arm that was connected to the motor. I drilled multiple holes in the arm that connected to the motor so that I could adjust the range of motion.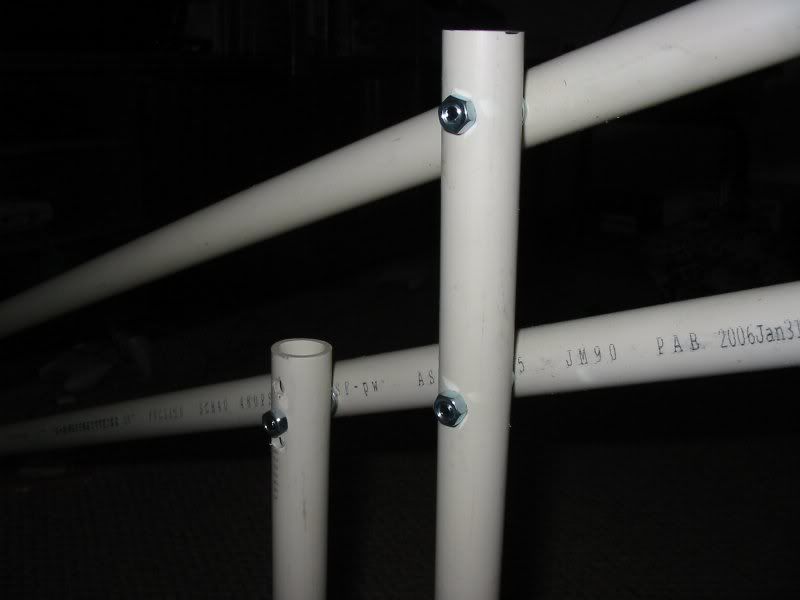 More in the next post. I guess there's a 5 picture limit.