Discussion Starter
·
#1
·
I'm working on a Pumkin Demon Scarecrow thingy. Figured I'd show it off a little and show how I made the head.
I started with a plastic skull and a resin pumkin. Cut a hole in the pumkin and inserted the skull.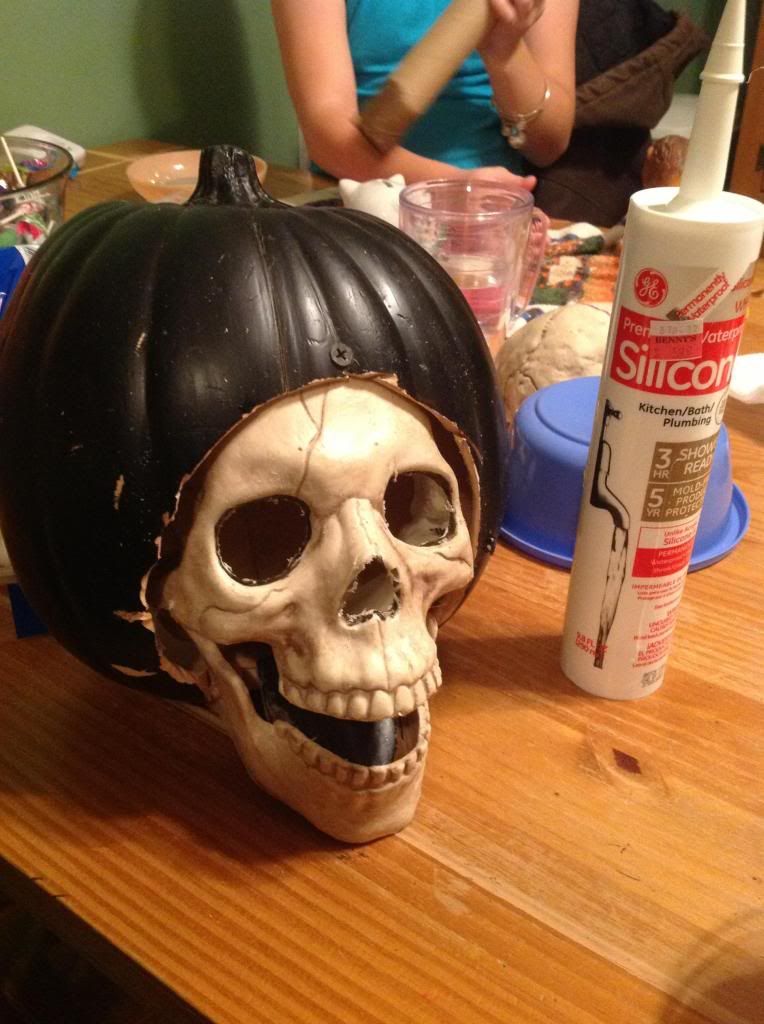 Next I whipped up some sculpting material using latex paint, powdered floor leveler/concrete crack filler and cotton. Basically used the material to fill the seam where the skull fit into the pumkin and to sculp the shape of the face. I didn't mix it well enough so it dried rough. No problem though because I planned on sanding the material to smooth it out anyway.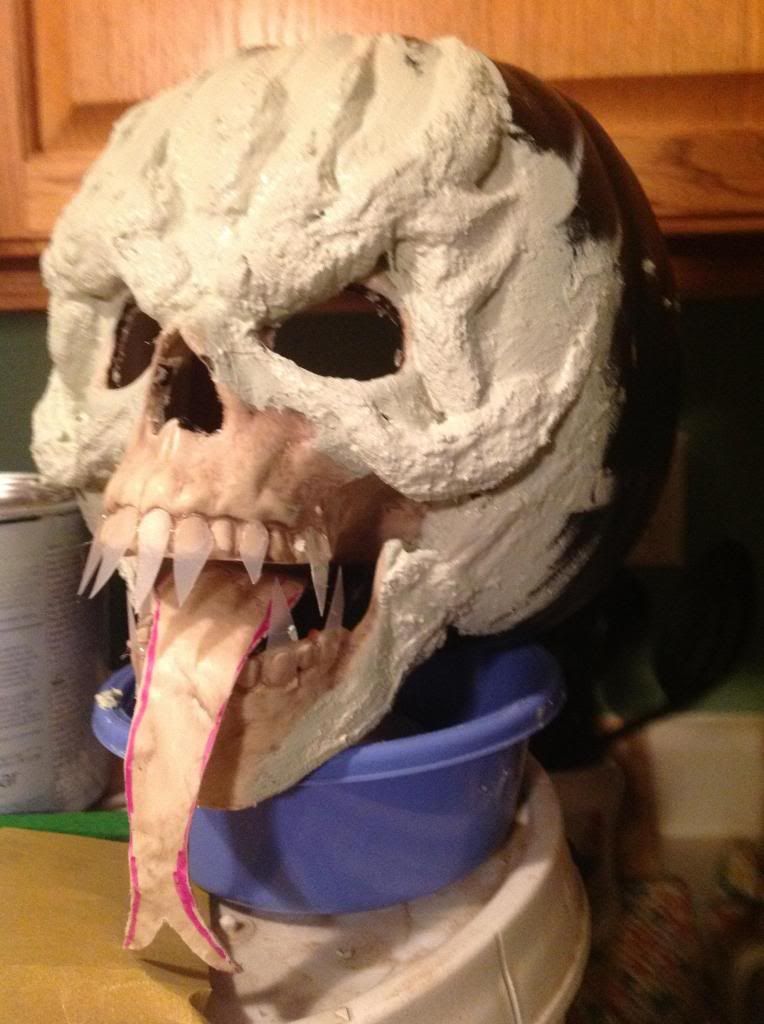 After sanding I painted a basic undercoat of darker colors to create depth.
After that dried it was a mtter of finishing the painting, adding details such as the ping pong ball eyeballs and hot glue drool. Then a couple of coats of poly and it's done.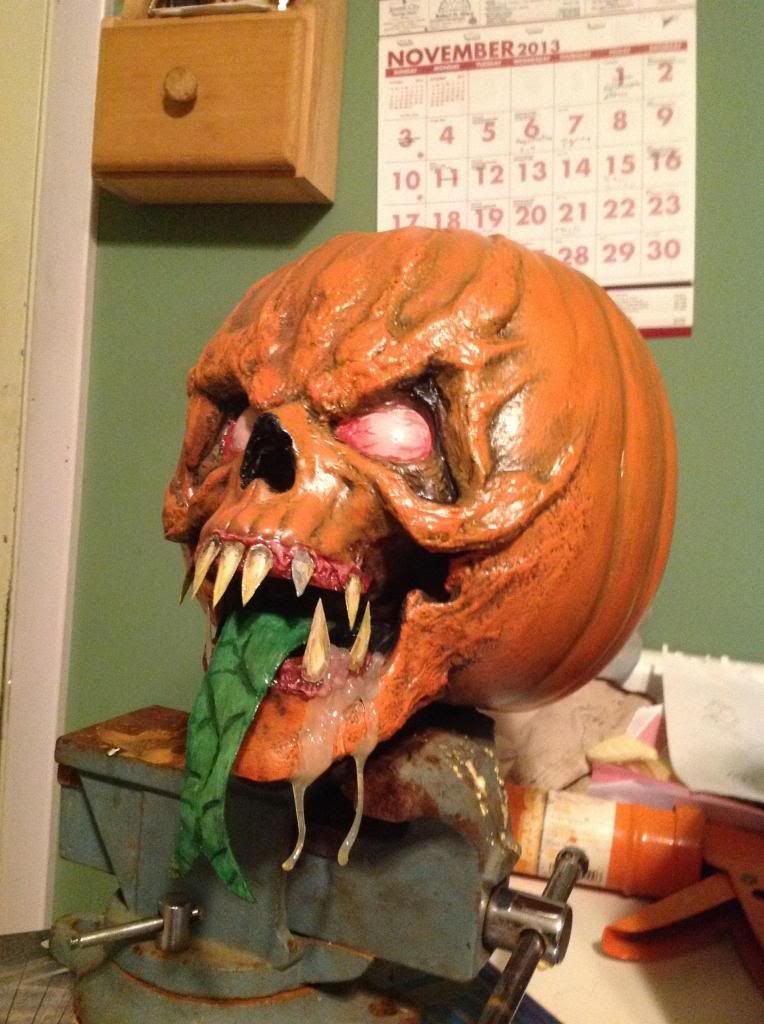 It should look pretty wicked when it's done. The entire prop is going to be huge. Probably movement in the head and arms. I'll keep ya'll posted on the whole project.