Discussion Starter
·
#1
·
I started to put out a few of my props tonight and I'm still working on getting the rest finished to set up my garage.
This is a pic. of the prop I have in my attic window over looking my frontdoor.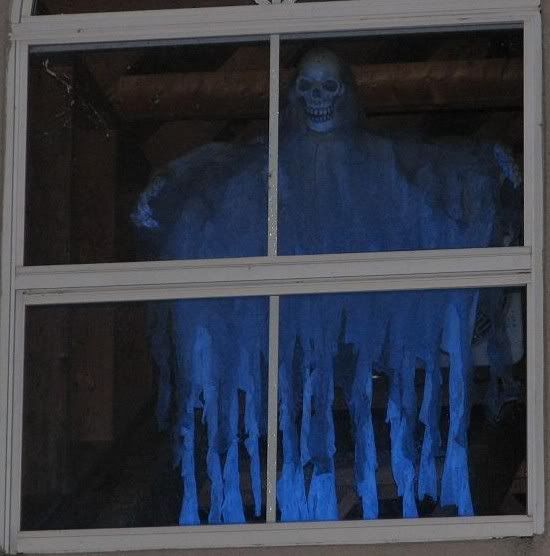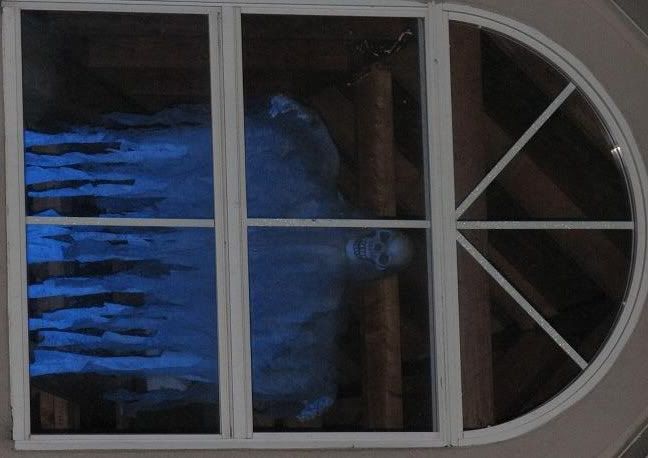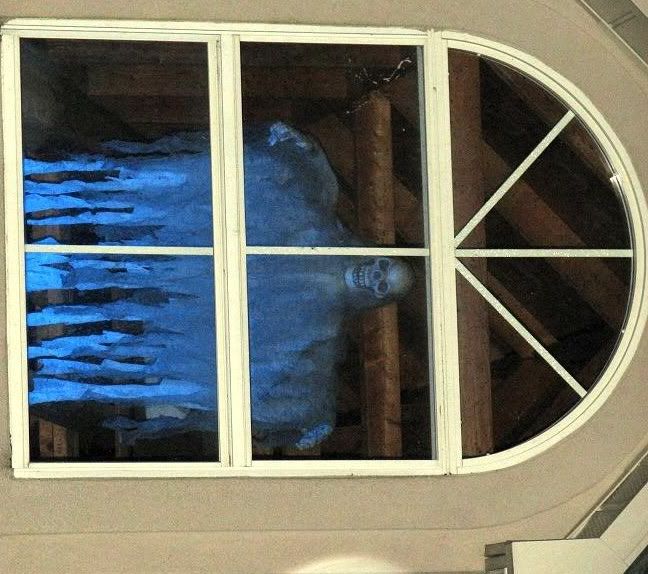 Here is a light fixture I'm making for the haunted garage's skull room, it is made from 3 skull candle holders and 3 styrofoam skulls I got from walgreens. I'm also going to take a flicker bulb and socket and place in the middle of the styrofoam skulls and put mini glow sticks inside the bottom candle holders to give it the spooky effect. I will post pics. of it lit up at night when I get it finished.
Let me know what you think,
rivrat