Discussion Starter
·
#1
·
Hey all you crazy kids,
I know it's been a few months since I've been active, but the weather has suddenly taken a turn for the colder and that means
one thing
: get outside and make some Halloween.
I bought a sheet of 2" foam and carved me up a few new gravestones for the Boneyard. My three year old boy was a big help with the painting and weathering.
We also got a Budget Bart to flop somewhere. We pulled all of the weeds in the garden and stuffed them into his gaping chest cavity for added effect.
Here are a few photos, let me know what you think!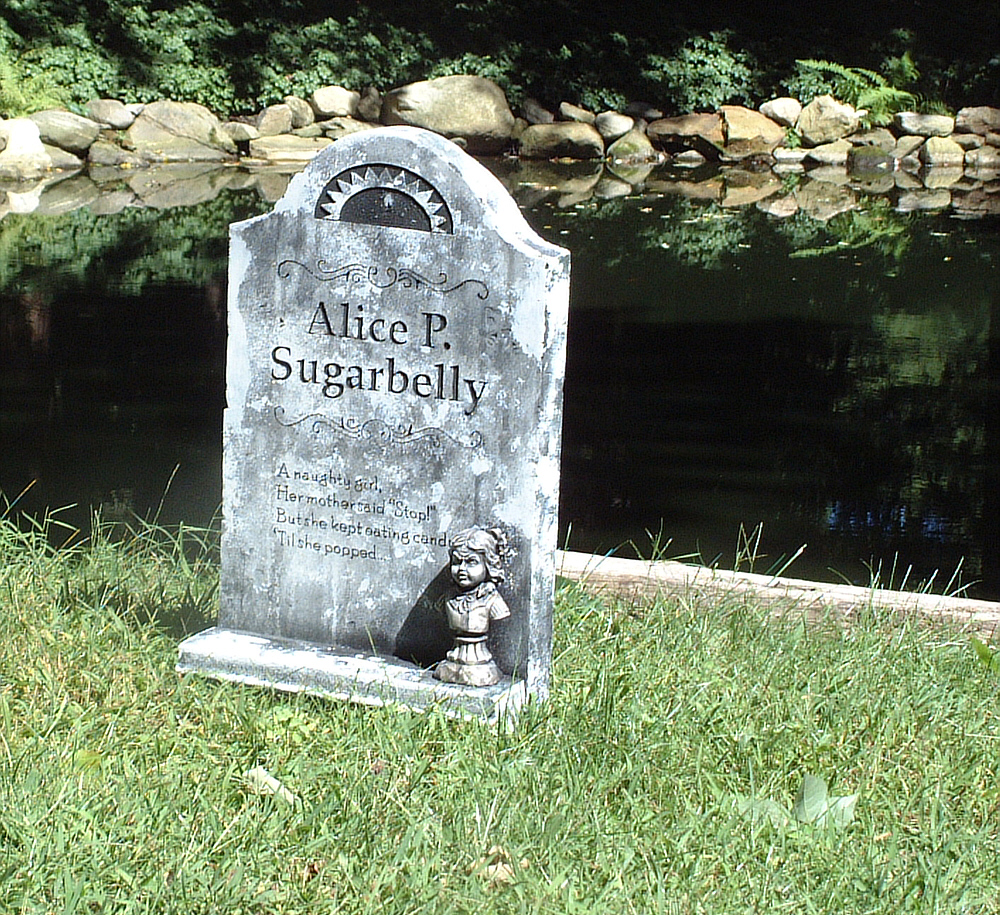 Alice P. Sugarbelly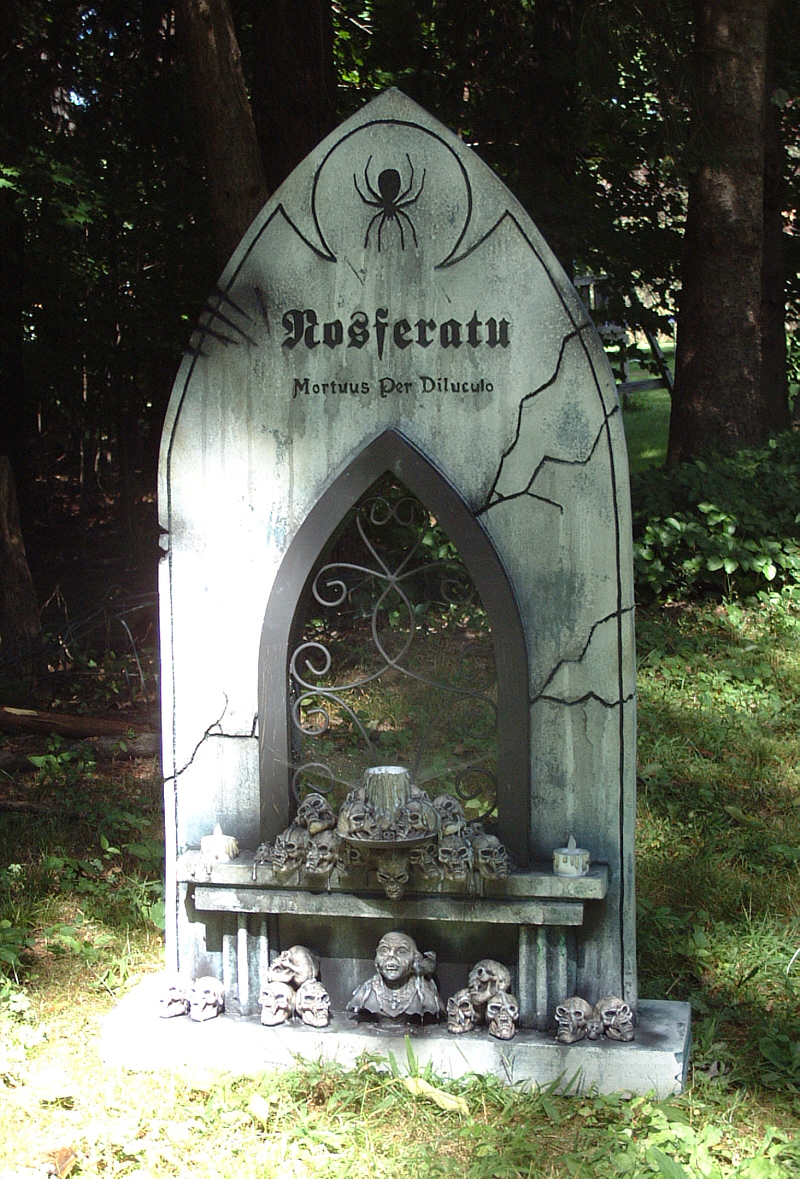 Nosferatu (Mortuus Per Diluculo means "Dead By Dawn" in Latin) This one also has the distinction of being my only tombstone with built-in lights.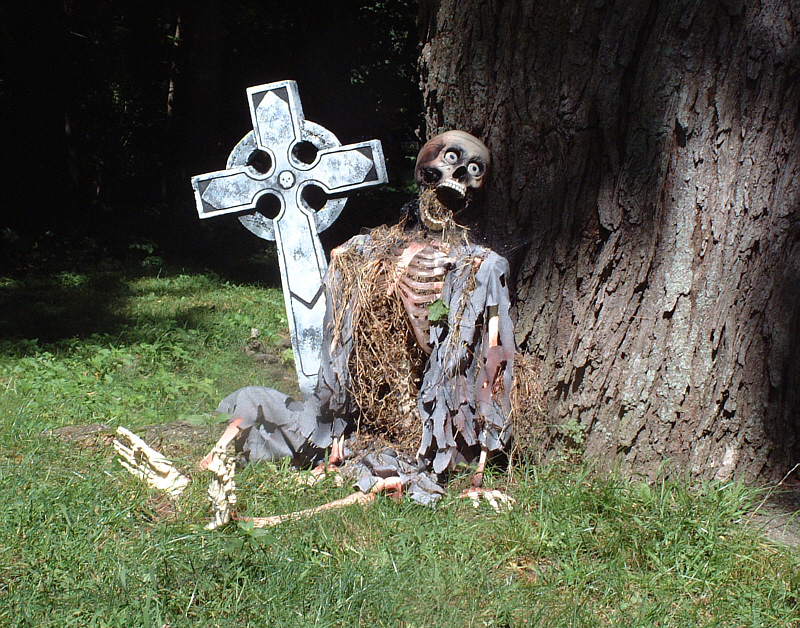 Celtic Tombstone and our Budget Bart skeleton, "Twitch". He has light up eyes and a quivering motorized jaw.
I have a few new projects in the works for 07, I'll post some new photos when I get these guys set up.