Discussion Starter
·
#1
·
Finally, finished work on my stalkaround. Seems like it took forever. The hardest part about the whole thing was working with the fabric (a tailor I am not!!).
It was pieced together using information gathered from members of this forum and others. He stands just over 8 1/2 feet tall (I'm 6'3" to begin with) and has both turning and nodding head action. Video soon!
I can't take credit for the frame ideas. They were styled after a stalkaround done by Death Wraith. Ryan Tuomi's stalkaround was also an inspiration. Many thanks to those guys. They helped me with their how-to's without even knowing it!
I hope to get the wife to video me in the costume tonight or tomorrow. For now some pics will have to do. Please let me know what you think.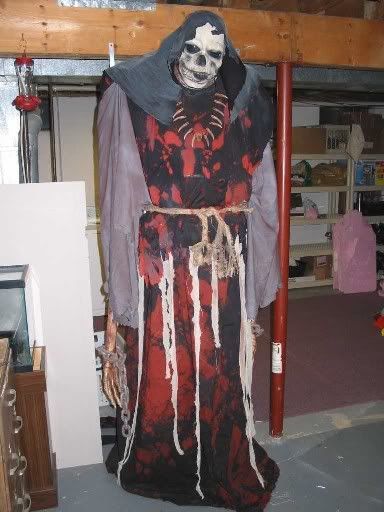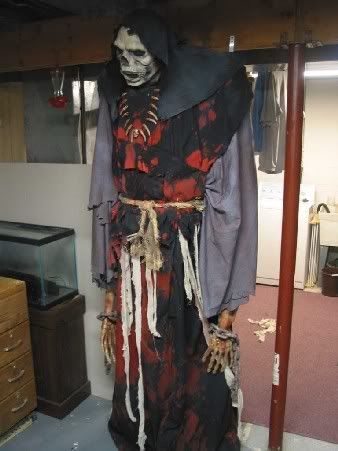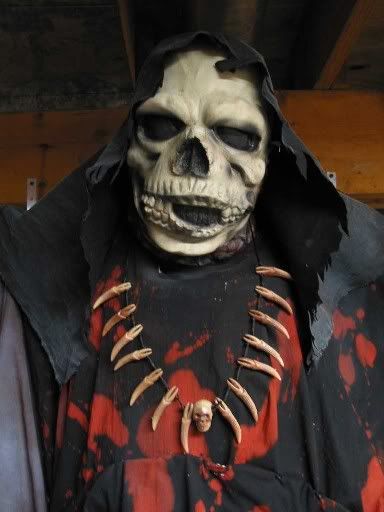 here are some more:
Stalkaround pictures by crawfordforester - Photobucket