Discussion Starter
·
#1
·
Meow,
So... another one of my tombstone rebuilds, lol!! This is another one of those tombstone that came with the car full of Halloween stuff I bought at a yard-sale for ten bucks. I kind of find it funny that the stuff I went through and labeled 'junk' is the stuff I use the most, lol. I've been working to repair the stuff....
So this of course is the before picture.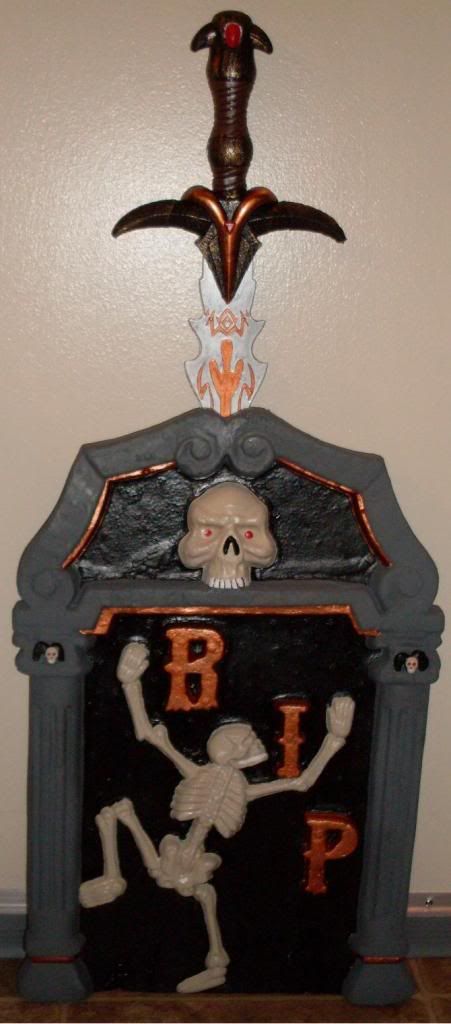 And this is the finished product.
I gave it a new paint job, added a few little tiny skulls and put in a sword I found at a dollar store. I gave the sword a new paint job too. Over all I'm pleased with the way it turned out. What's weird though is I thought I already posted this pictures on this site, but when I looked I couldn't find them? Does the site delete things after awhile??