Discussion Starter
·
#1
·
Last year I gave away some little LED finger lights that had fiber optics on them. They were a huge hit (not as big as the Silly Bandz though). This year I am looking at these: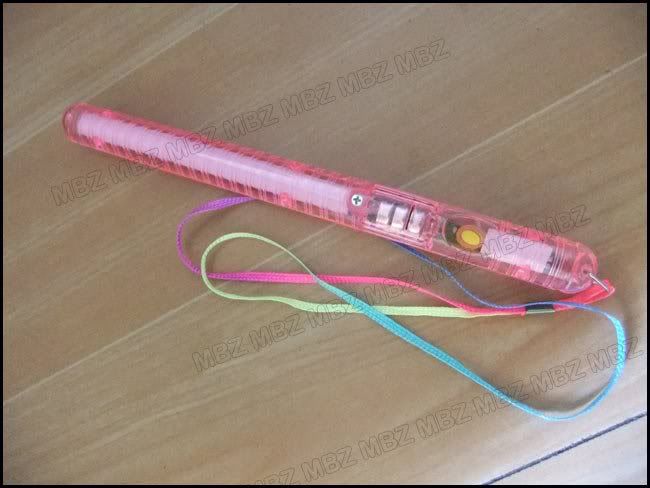 They are 8.5 inches long and have 7 blinking/light changing functions. I only need about 400 of these, but have to order 1200. Cost (which would include shipping from me to you) would be about $.75 each (but
might
be a few cents lower). The plastic wand/stick part comes in blue, white, pink and green so you would get an assortment of colors. But, they all pretty much look the same when they are lit up.
Here is a video of the lights in action.
So, I just wanted to get an idea if anyone would be interested. If there is enough interest I will probably order sometime in August and wouldn't need payment until then.
PM me if interested and let me know how many you would want. Thanks.