Discussion Starter
·
#1
·
As some of you know I am making a large demon (courtesy of cassie7) to go along with my small one and the babys
I was playing around with my wings and saw something that would work perfect I thought.
Rhubarb leaves ..yup thats what I said alright.
I dumped a bunch in my fire pit last week and some were still very pliable and turning red in spots. My leaves are pretty big so I didnt need alot to cover the area.
I used floor adhesive to to attach them to the gauze I already had on the wings to the back side of wing
then I let the adhesive set a bit..
(hint do not let the leaves dry out before painting)
I painted the leafed side so far using latex paint and floor adhesive mixed
this dries pretty fast also.
heres a pic of it leafed
I later cut the wing edgings before painting it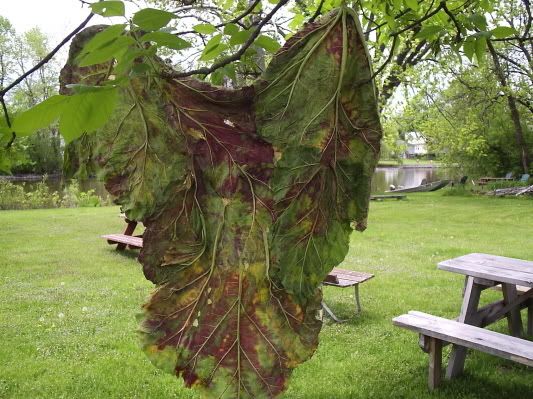 back side edges cut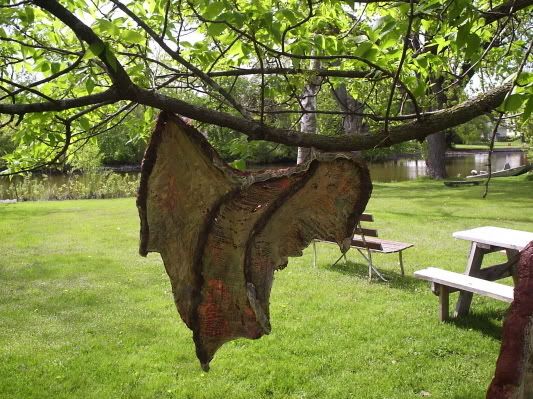 painted side with vein look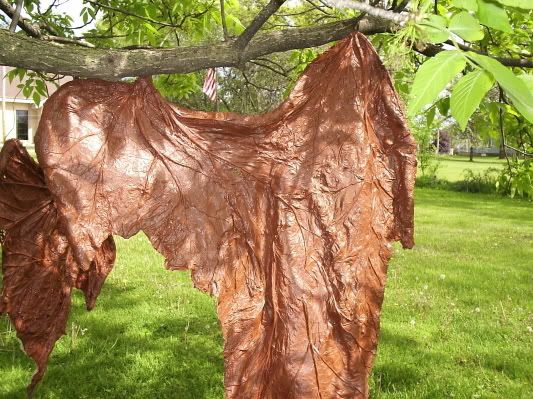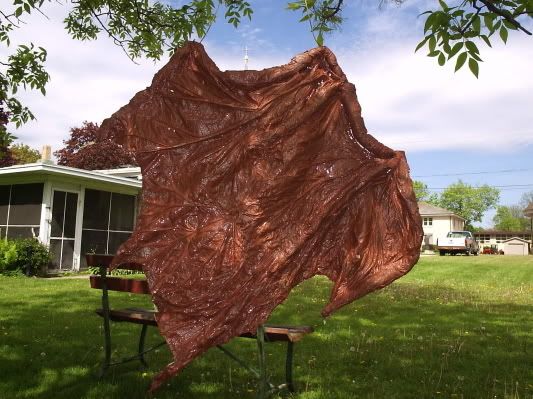 I put it in here because I am not done with these and wanted to know what everyone thought..
also I prob wont leaf the underside, but needs painting