Discussion Starter
·
#1
·
So today, I was playing Nox Arcana's Nostalgia and fiddling with this odd little toy dog that has a creepy vintage look to him. An idea for the Toymaker began to evolve in my head till I figured out just what I wanted him to look like and how to do it.
Part of the inspiration for his hands came from my vintage medical source file (I collect antique medical items) and I thought I'd share it with you guys because if anyone could appreciate it, I think it's my spooky family here.
Proving that maybe the Victorians came up with the Terminator?
I find it quite transfixing, but that's just me.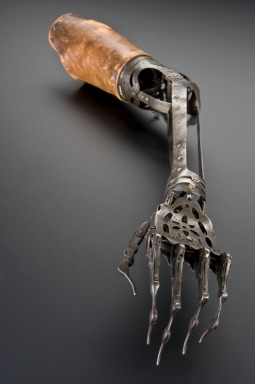 More info can be found here.