Here Lies Bill...
I didn't think I'd get a chance to make any new tombstones this year, but I had some down time last night (plus it's been raining buckets here in NY
) so made this guy up: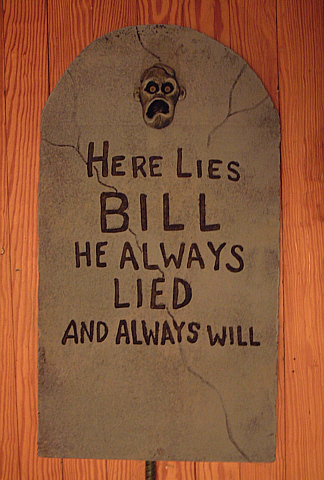 The stone is a 1" foam sheet cut to shape. I used my Dremel and router attachment with a 1/4" cutting bit to do the lettering. The face is made from Sculpy and is attached with 2 1 1/2" screws... The phillips head of the screws makes for some cool looking "x" eyes!