·
Witch-Finder of Lilburn
Discussion Starter
·
#1
·
Before
Sea Monkey ads
appeared in comics in the 1960s, they were run in an obscure science fiction magazine called the
Miskatonic Science Fiction Quarterly
. There is an urban legend that,
before being replaced by Artemia salina
(brine shrimp), the original organisms sold actually bore a strong resemblance to the cartoon-like creatures in the ad.
The story goes that a reclusive young man, living in his parents' basement, sent away for the Sea Monkeys (then called
Instant Life
), and kept a journal of their growth and activities for nearly a year. He recorded the stages of their growth, their behavior and habits, and a surprisingly long list of tricks he taught them and ways they interacted with him.
Then one night he was said to have brutally slaughtered both his parents, and was found by neighbors in the basement where he was dismembering his mother and father's bodies and feeding them to his creatures -- thousands of them, in huge tanks. Eyewitnesses say that he had covered the walls and floor with strange words - such as "Cthulhu Fhtagn" - written in human blood.
The legend goes that unknown authorities came and took away the tanks, burned the house entirely down, and stole all police documents about the incident. Shortly thereafter, similar
ads for Sea Monkeys
appeared in comic books.
Juvenile and adult specimens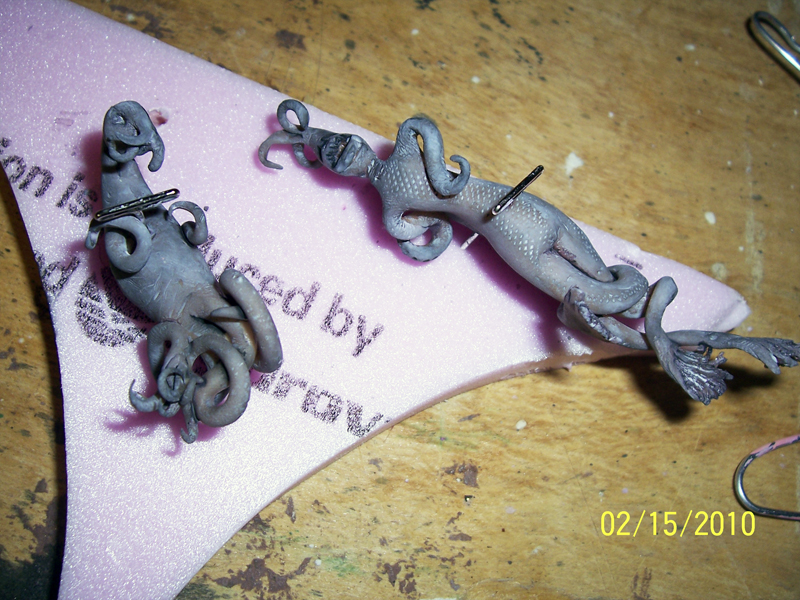 Juvenile specimen, close up