Discussion Starter
·
#1
·
Okay all you smart haunters, I need help on wiring a motor.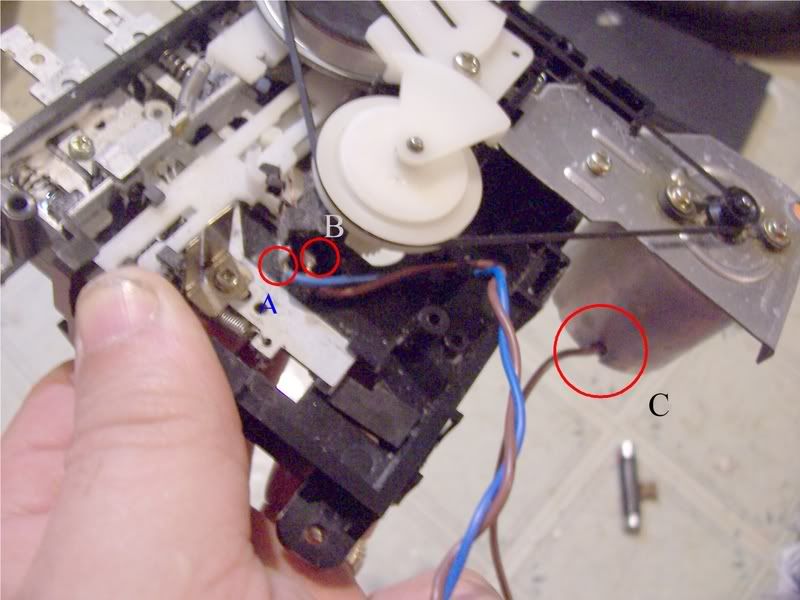 Above is my pic of what I have. It's the cassette drive out of an old cassette radio.
The motor says 6vdc and had 4 D batteries to make the cassette radio work. Can I use any size batteries as long as it totals 6v? Like AA's?
All ends of wires are cut.
The blue A and brown B wire look like they are hooked up to a microswitch. There is only one (?) wire coming from the motor. That would be brown wire C. I thought motors needed two wires to work? (+ and -?)
Anyway, I don't need speakers or the head reader or anything other than just the basic "play" speed and stop.
Any ideas how to hook this up to batteries?
Would I just be better off just using the motor and forgetting the gears?
Thanks!