·
Witch-Finder of Lilburn
I was heavily affected by
Phantom Stranger #30
, back in 1974. Particularly by a few images in it - one of which was
this tapestry of "Baal"
through which the head cultist led kids away from their homes. Just look in its eyes. The memory of this thing creeped me out for over thirty years. So what better artifact for the witch finders to have recovered and left in my barn? Only I'm making some modifications.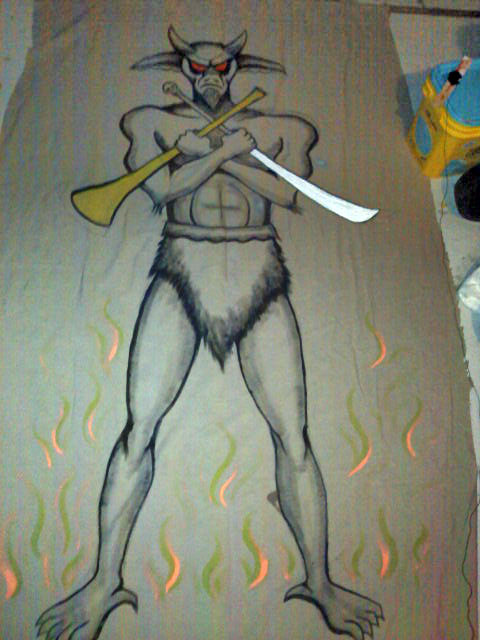 It's another ambience piece, so there won't be much more detail. But the eyes and flames glow under a UV light.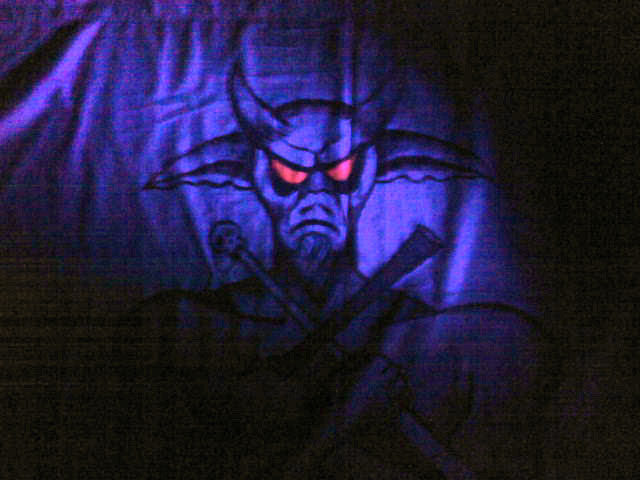 Is there a right and wrong way to photograph UV stuff? I turned off my flash before taking this but still ended up with a very dark pic. Had to run several filters in Photoshop to even get it close to how it really looks.